100W Color Changing Led Flood Lights IP65 Waterproof Outdoor RGB Flood Lights with Remote Control for amusement parks,playground,stage atmosphere, night scene lighting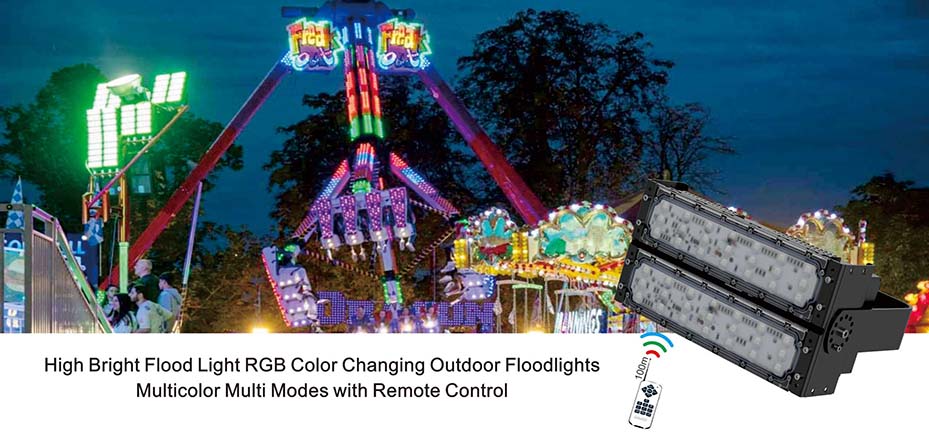 Product Parameters







Model No:
AT441F-M100RGB
Power:
100W
LED type:

42pcs 3W RGB

Input Voltage:
AC100-277V
Emitting Color:
RGB

Working Temperature:

﹣20℃-50℃
Accessories:
waterproof cable / u-shape bracket / remote control / screws
CRI:
75
Beam Angle:
60°
Weight:
3.4KG

Defend grade:
IP65
Warranty :
2Years
RGB Flood Light Features:
1.These RGB Led flood lights adopt an integrated design, which optimizes the efficiency of heat dissipation.
2. Different change model.Our color changing led flood lights are smart and can generate multiple color changing effects. (Single color fixed, single color flash, RGB gradual change, RGB flash change)
3. Remote control. The luminous color and change mode can be selected by wireless remote control, and all lights keep consistent changes within the signal receiving range. The remote control distance is greater than 200m.
4.Easy installatio. Flexible installation, with adjustable bracket,Independent detachable module design, easy to replace.
5. IP65 Waterproof.IP65 rain and dust, suitable for a variety of weather,can meet a variety of lighting needs: amusement lighting, stage atmosphere, scenic spots lighting, architectural lighting
RGB LED Flood Light Product Description:
Use our Aglare 100 Watt RGB LED Flood Light for a variety of lighting needs: fairground lighting, carnival lighting, stage atmosphere, scenic spots lighting, architectural lighting. Brighten up your space with vibrant energy saving lights.With customisable colour options and advanced features, this powerful outdoor lighting solution is perfect for creating eye-catching displays and enhancing the ambiance of any event.
Our high-quality colored flood light is built to last, with durable materials and a waterproof design that ensures reliable performance even in challenging weather conditions.
Aglare Lighting is a professional "RGB LED Flood Light" manufacturer with more than 10 years experience in RGB LED Flood Light.Our factory can produce from 50W / 100W / 150W / 200W / 250W / 300W / 400W/ 500W outdoor led projector Rgb floodlight with remote.We warmly welcome you to buy or wholesale bulk multi color led flood lights from our factory.Wholesale rgb flood light outdoorand colored led flood lights.
This RGB LED flood lights can be installed easily with screws. Ideal for installing outdoor.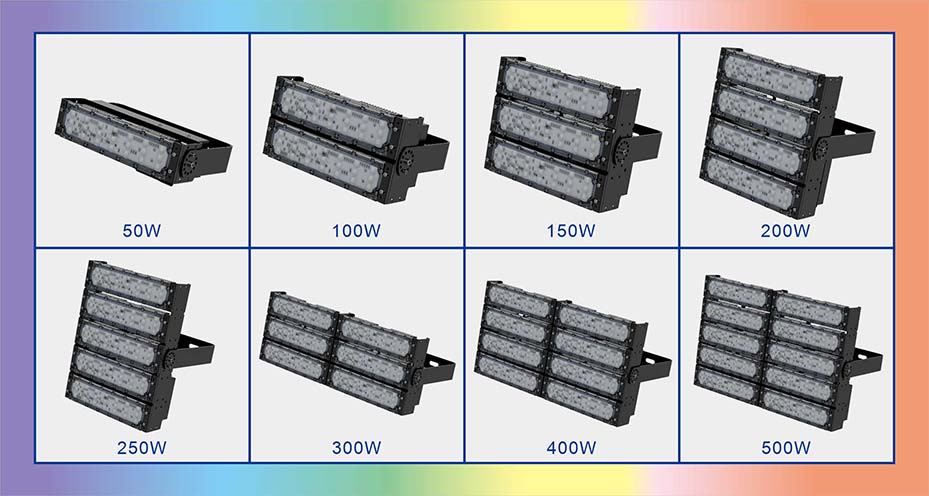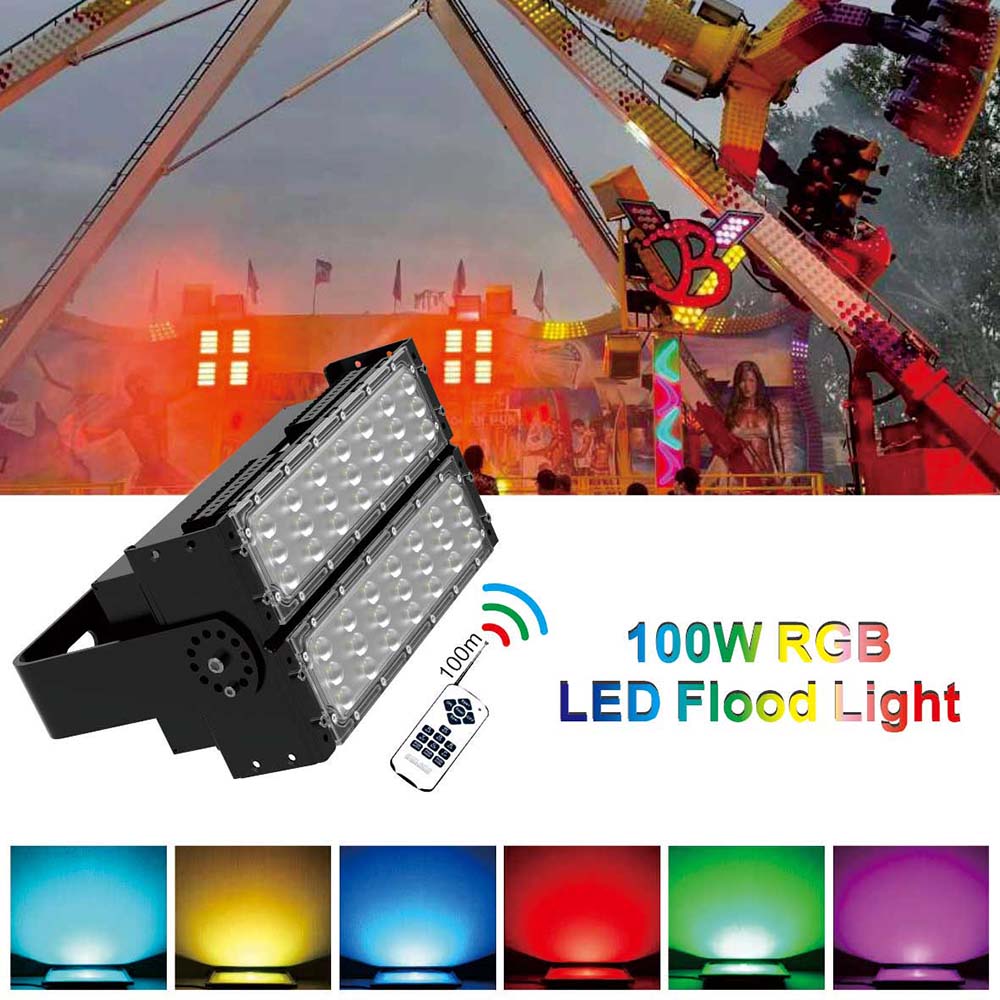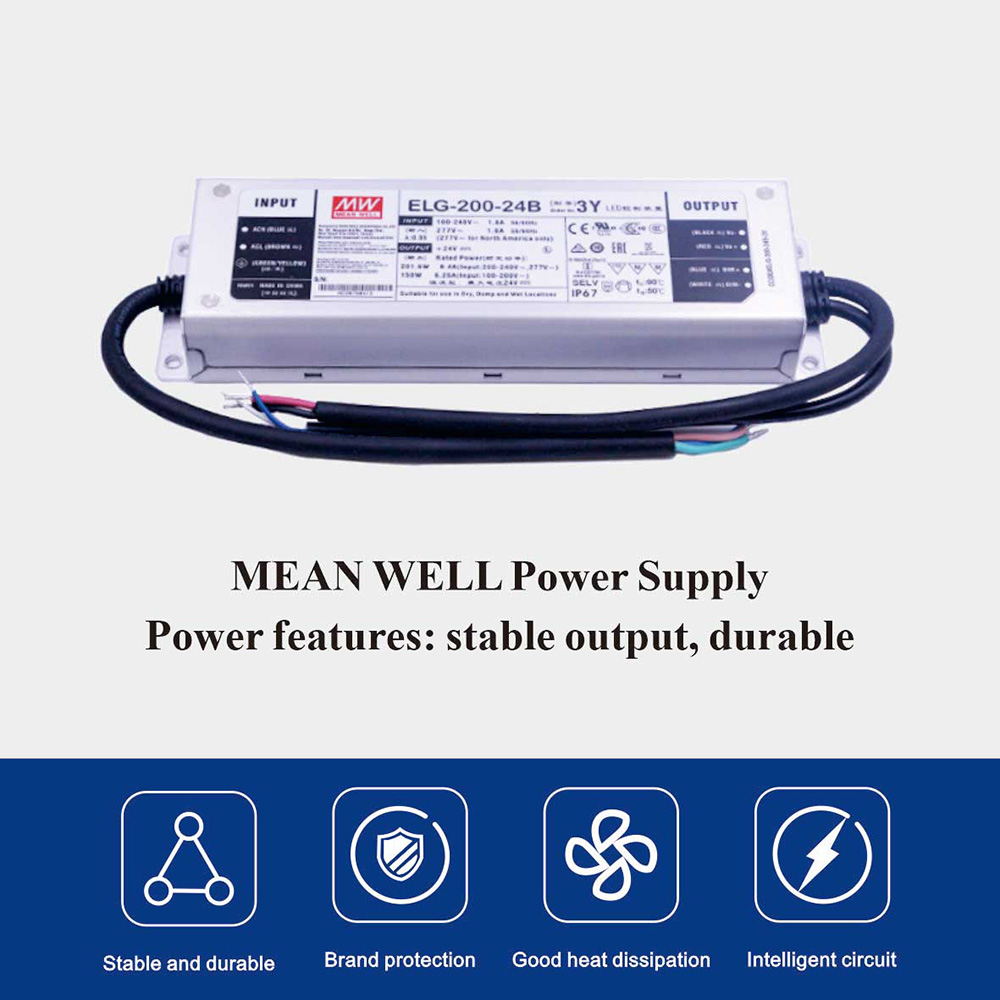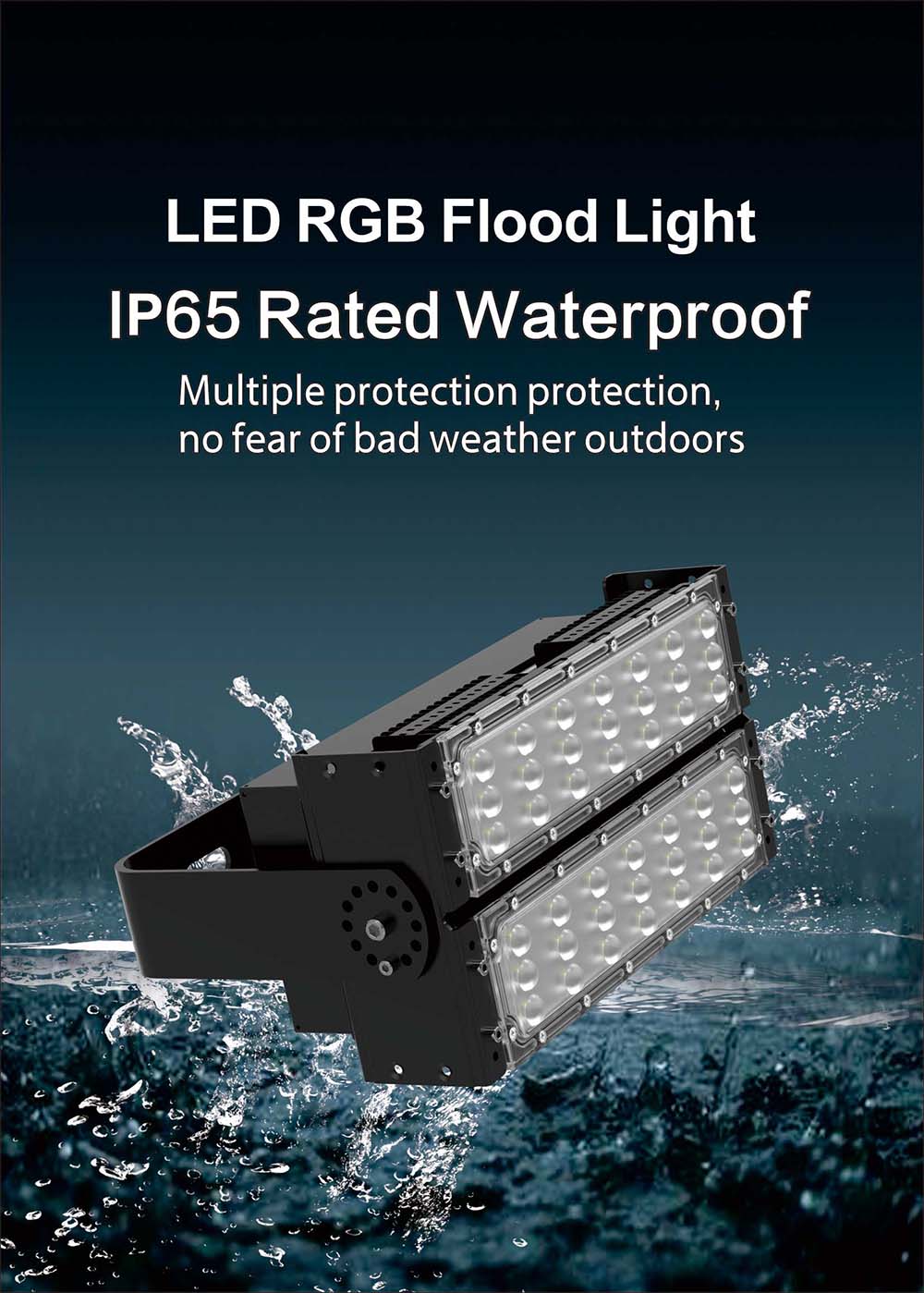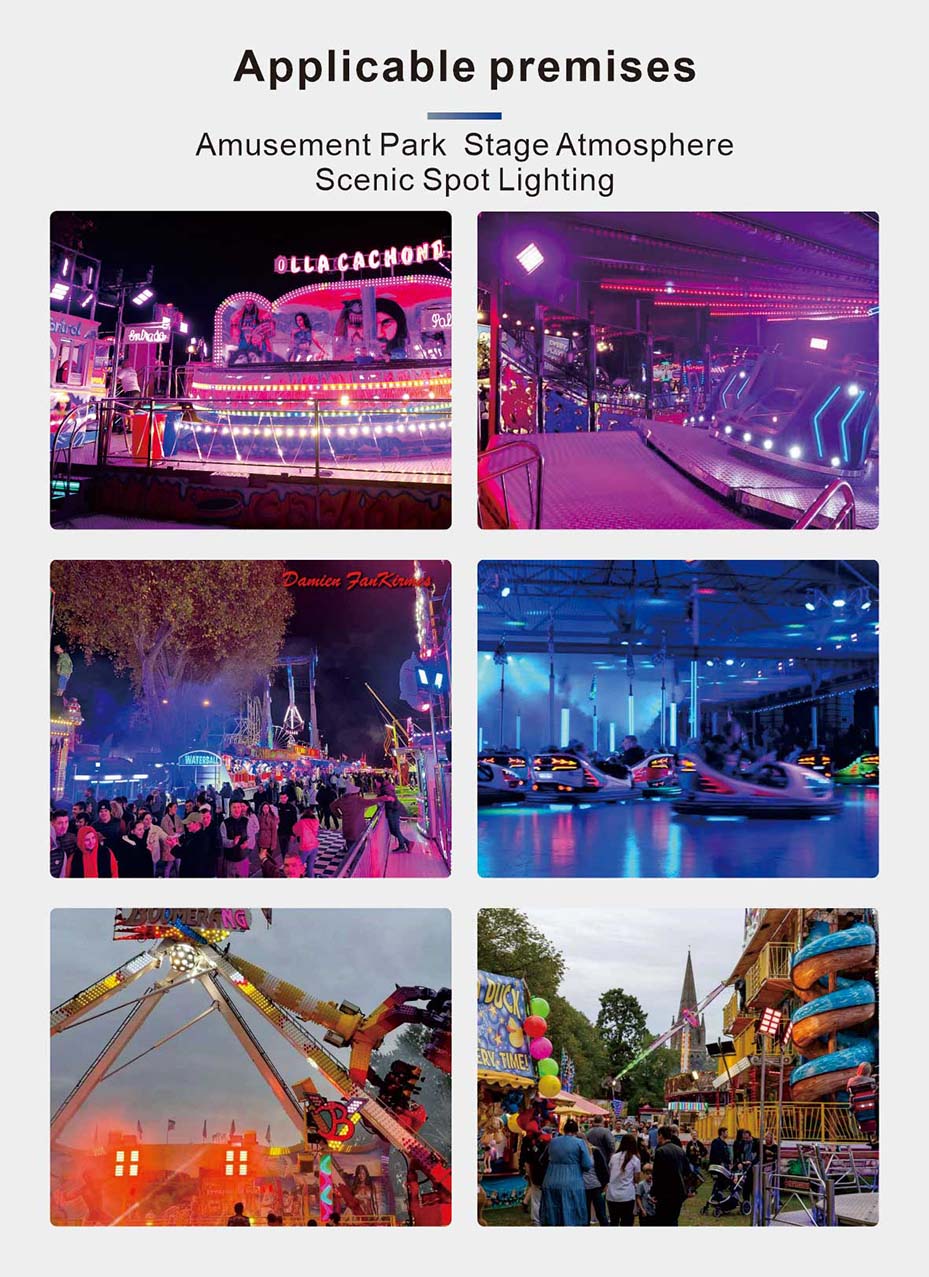 FAQ :
Q1.Can RGB LED flood lights be used outdoors?
Use Aglare LED RGB flood light outdoor are portable and easy to install, so they're perfect for setting up and moving around at your next function.you can use the remote control to change lighting color and mode for RGB floodlight.can generate multiple color changing effects. Such as Flash, Strobe, Jumping, Fade, Smooth, etc. If working with a DMX controller, it can generate more complicated effects.We can also create waterproof and weatherproof lighting, which is perfect for outdoor events.For Amusement Parks,Stage,Decorating Party,Garden,Outdoor Night Scene Lighting.
Q2. What are the advantages of Aglare Lighting RGB LED Flood Light ?
a. Aglare Lighting is one of professional amusement led light and RGB led flood light manufacturers.
b. We already had world wide customer and most of them located in USA, UK, France, Germany, Spain, Australia,Mexico , etc.
Q3.How long is the delivery time of RGB color led flood light?
a.usually we had meterial in stock , regular order delivery time 3--7 days after the order (PI) paid.
b.Custom products 8--15 days (Custom PCB)
Q4.How do you install RGB LED flood lights?
you only need to connect the wire cable, fix the light, adjust the angle you like.
External power supply and the lamp body is fixed together directly, it's more safe,and easy for installation and package
※Please read the specification before used,Don't disassemble by yourself, avoid the electric shock as there is high voltage inside the lamp