12mm 12V Diffused Flat Digital RGB LED Pixels Module Light 50LEDs/string,Bullet Pixel Lights
LED Pixel Lights Product Features:
1.High Quality Components:The use of high-brightness lamp beads ensures high-quality addressable digital strips with stable performance and long-term use.
2.Connectable:Transparent four-wire, waterproof connector. You can connect multiple strings together to make them longer and inject power when the voltage drops
3. 12mm Addressable LED Pixels Hot sale products, good price and quality, controlled by SD card,
4. Easy installation,excellent brightness,high view angle,
5. Lifespan more than 50000h,
6.In a housing with silicone, makingits waterproof grade reach IP65,
7. Environmental protection, safety and lower consume, save more energy and money.
Product Parameters

Model No:
YJLED-021C-S1RGB-50C-10
Power:
0.3-0.6W
RGB:
programme
Voltage:
DC 12V
Power Factor:
0.9
Chip:


CRI:
75
Color:
RGB
Beam Angle:
240°
Working Temperature:
﹣20℃-50℃
IP Degree:
IP65
LED quantity:
1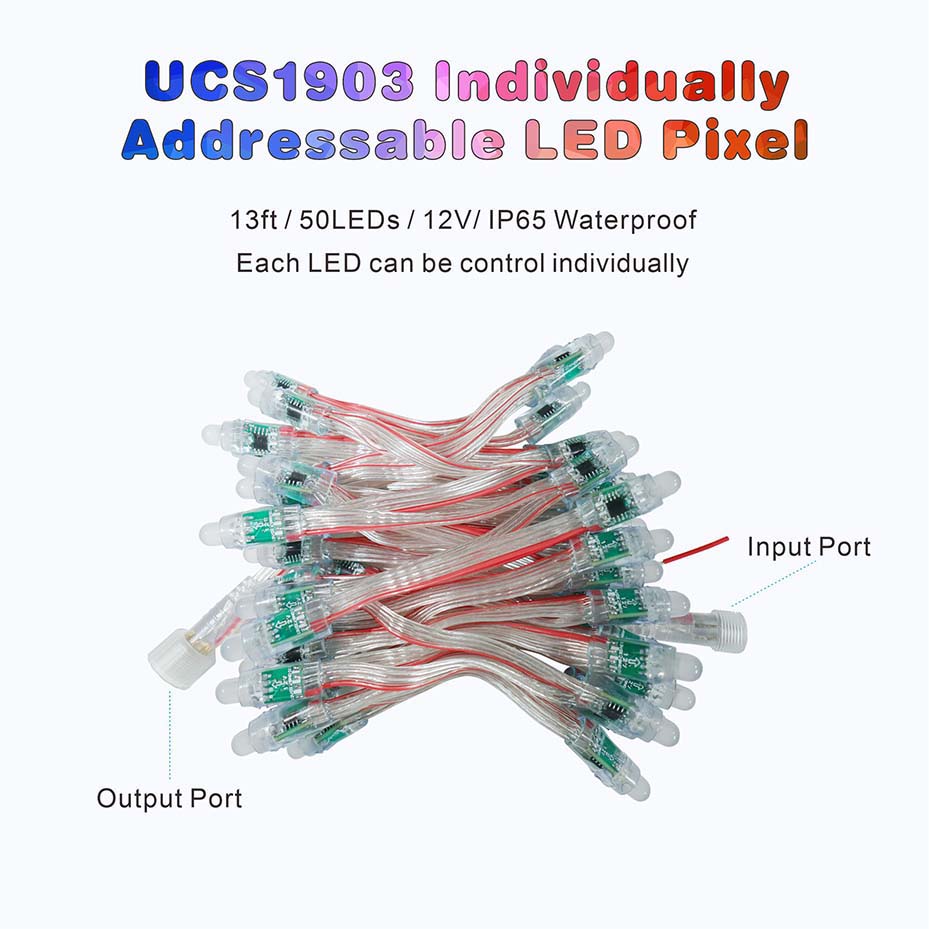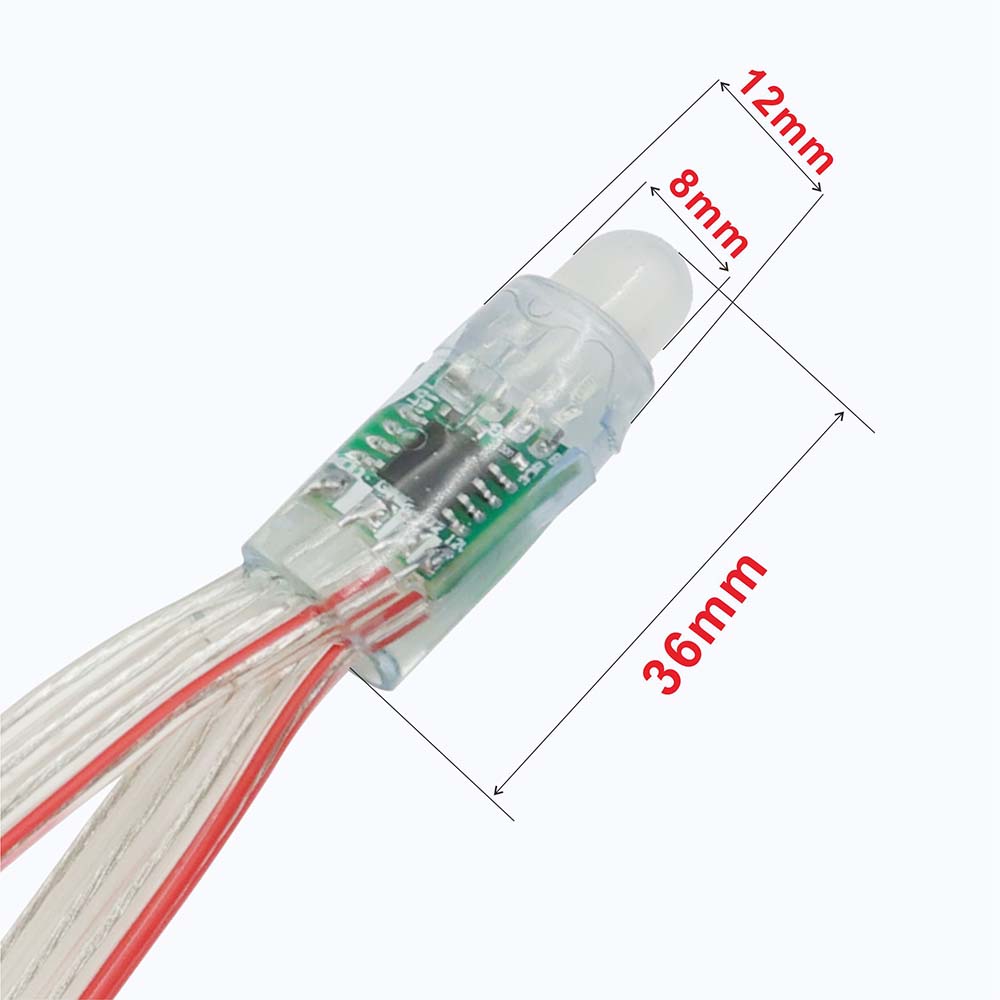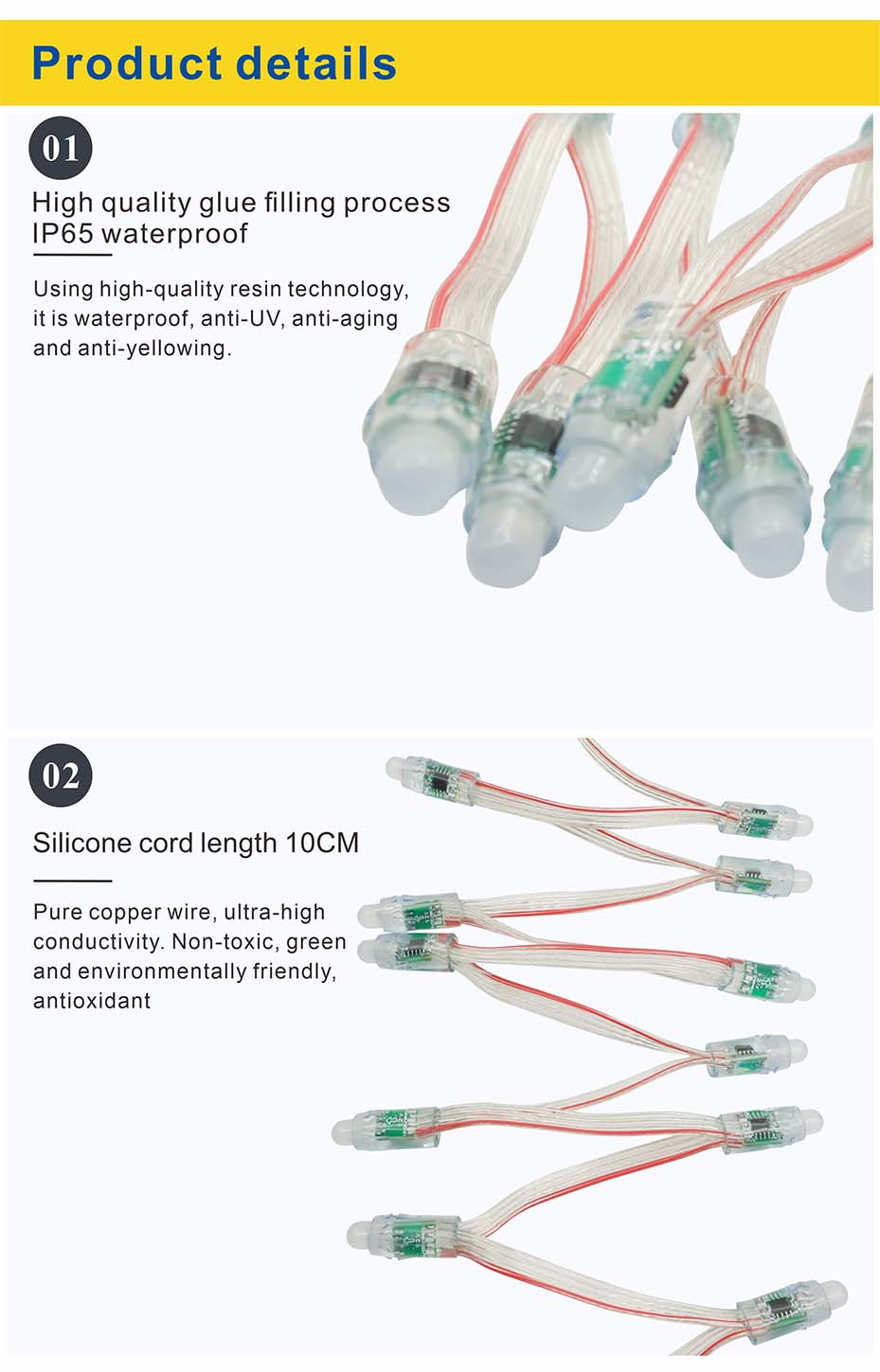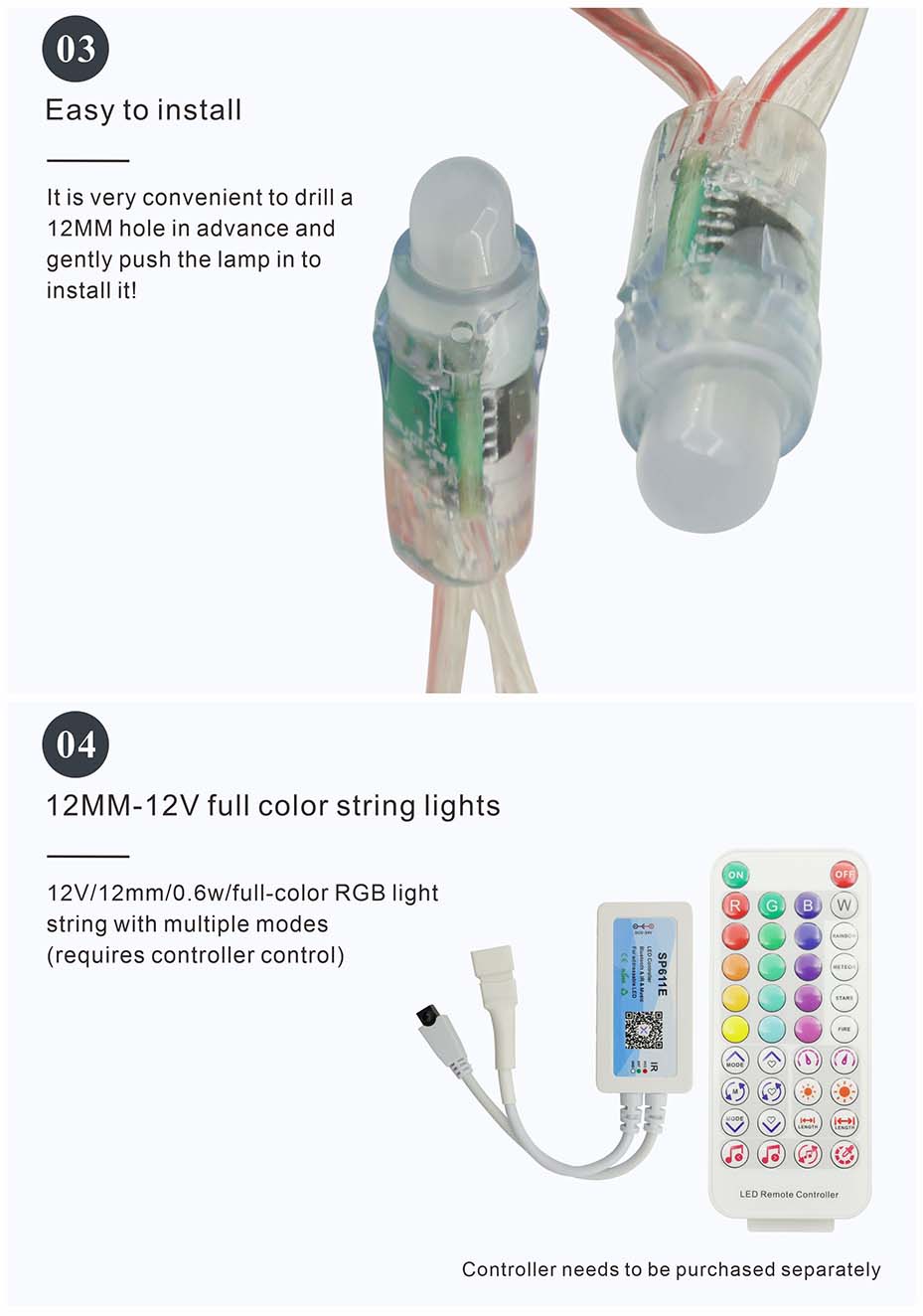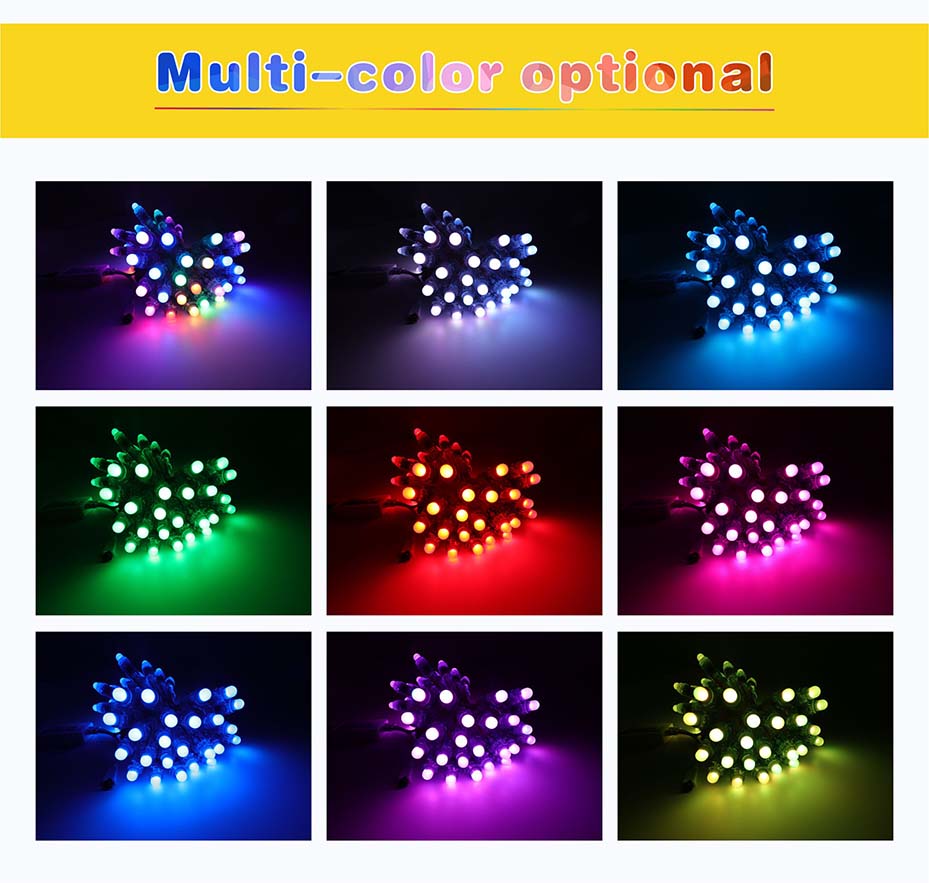 Product Description
【12mm addressable LED pixels】This is digitally-addressable LED pixel string lights and bullet pixel lights. You can set the color of each LED and their brightness individually!
【IP65 waterproof and Durable】 We sealed all the components in a housing with silicone, making its waterproof grade reach IP65. The wires are made of cold-resistant, UV-resistant rubber. Superior materials and design enables it to withstand extreme bad weather such as snowstorm, rainstorm, etc, suitable for long-term outdoor and underwater use.
【Easily connect and cut】 It comes with 4pin JST-SM connectors and separate power/ground wires on both ends. You can hook up multiple strips together to make it longer and inject power in case of voltage drops. Each pixel can be cut off. So you can shorten or extend the distance between two pixels.
【Compatible with many controllers】 It can be programmed with Arduino, Raspberry Pi, T1000S, K1000C controllers and controlled by ALT-C01, SP105E Bluetooth controllers, SP107E SP601E SP602E P608E SP611E SP110E Bluetooth music controllers, SP108E WiFi controllers, SP103E mini RF controllers and any other WS2811 SPI controllers.
Product Applications:
Addressable RGB LED Pixels Module Light Wide Application Thanks to the excellent waterproof design, led pixel lights widely used in various indoor and outdoor commercial lighting decoration projects, such as outdoor billboards, LED screens, LED wall, hotel, KTV, bars, Christmas Party Halloween,city skyline, Christmas Party Halloween,building outline decoration and so on.