Module LED Flood Light 300W LED Floodlight Sports Ground Tennis Stadium Lights LED Projector Light Lamp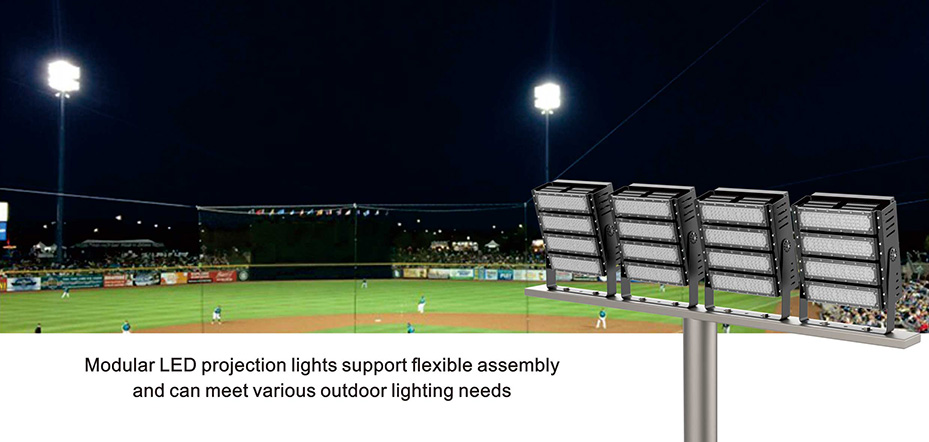 Product Parameters

Model No:
AT845-M300W60-60-HG
Power:
300W
LED type:

252pcs 3030LED

Input Voltage:
AC100-277V
operating frequency:
50/60HZ

power-supply efficiency:

93%
power factor:
>0.9
CRI:
70/80
Luminous Efficiency:
130lm/W-160lm/W
LED light source life:
50000H
operating ambient temperature:
-40℃~50℃,20%~90% H.R
storage temperature:
-45℃~55℃,10%~90% H.R
Lumen Flux:
42000lm
Luminaire material:
aluminium +Q235
Beam Angle:
60°
Weight:
7.5KG
Defend grade:
IP65
Warranty :
2Years
Product Description:
1.Aglare Lighting specializes in producing high-power LED floodlights for engineering lighting.
2.The 300W LED Flood Lightoffers adjustable beam angles for customizable lighting solutions.
3.This portable module does not emit harmful UV or IR radiation, ensuring a safe environment.
4.With its long lifespan and energy-saving features, this floodlight offers optimal efficiency.
5.The high cooling efficiency of the aluminum shell ensures prolonged durability.
6.Designed with IP65 waterproof rating for reliable performance in any weather condition.
6.Our LED floodlights are multi-weather resistant, making them ideal for outdoor use.
7.Conveniently change colors and create dynamic lighting effects with our RGB LED floodlight controllers.
8.Explore our range of LED floodlights, including the popular 300W modular flood lights.
9.Aglare Lighting prioritizes quality and innovation to meet the lighting needs of our valued customers.
Specifications:
Wattage: 300W
Beam Angle: Adjustable
Material: Aluminum
IP Rating: IP65 Waterproof
Operating Voltage: AC 110-240V
Application:

The led modular flood light supports flexible assembly of different wattage, from 200W to 400W. As the main light for large-area illumination, are widely used in many scenarios, such as stadiums, billboards, tunnels,bridges, culverts, squares, sport court lighting etc.
Modular system, Maintenance free of tools,Light and resistant,Easy Installation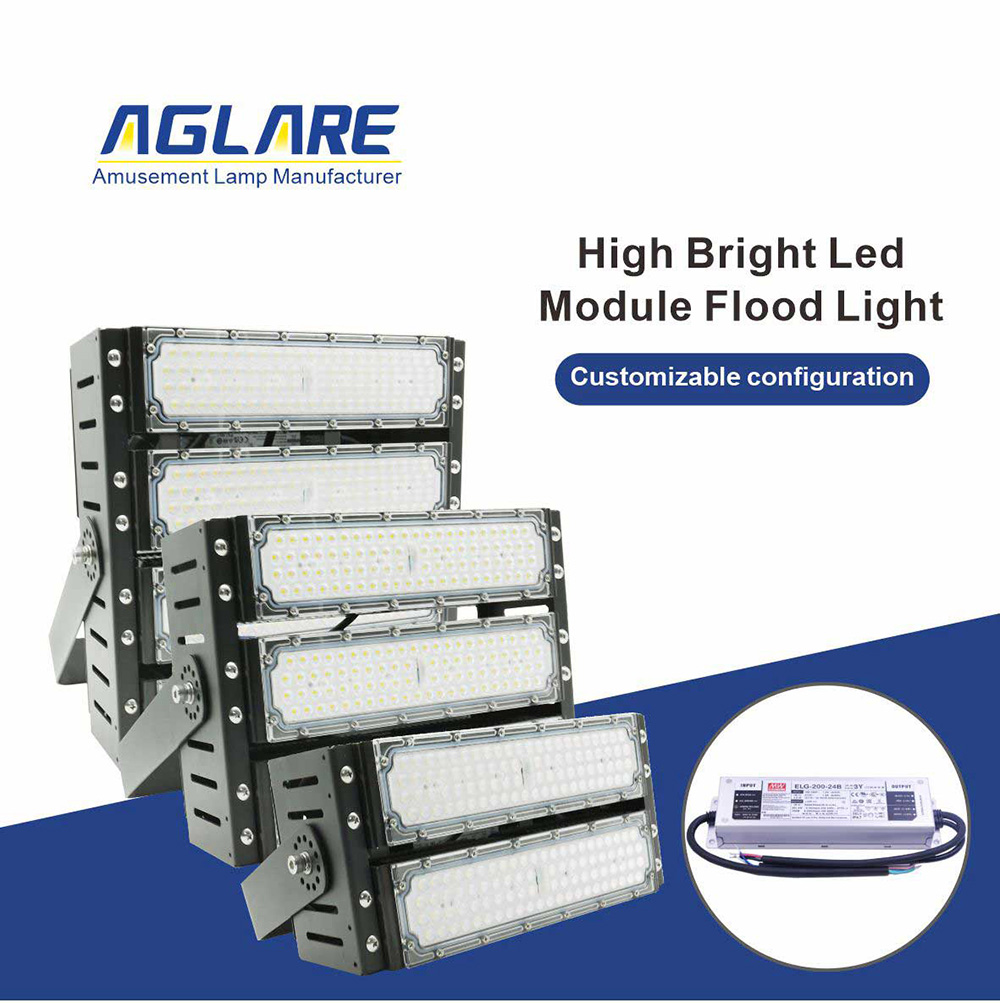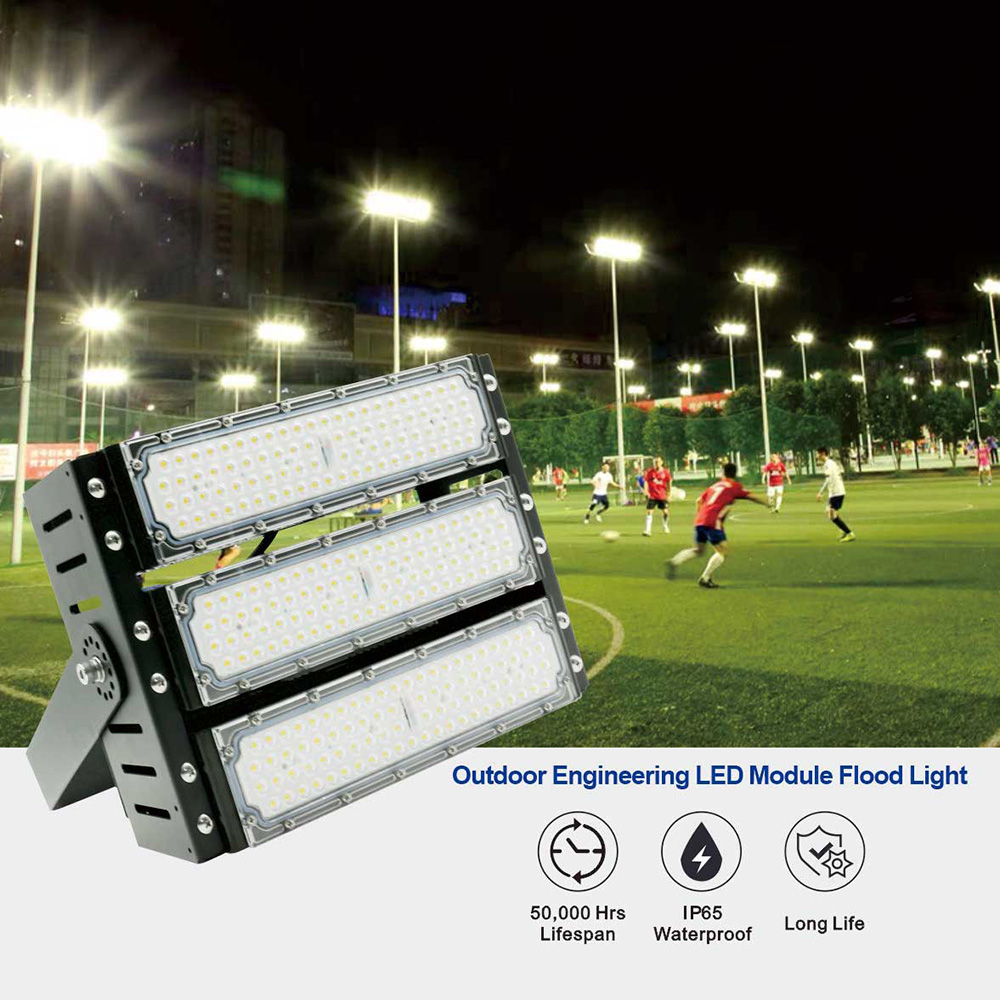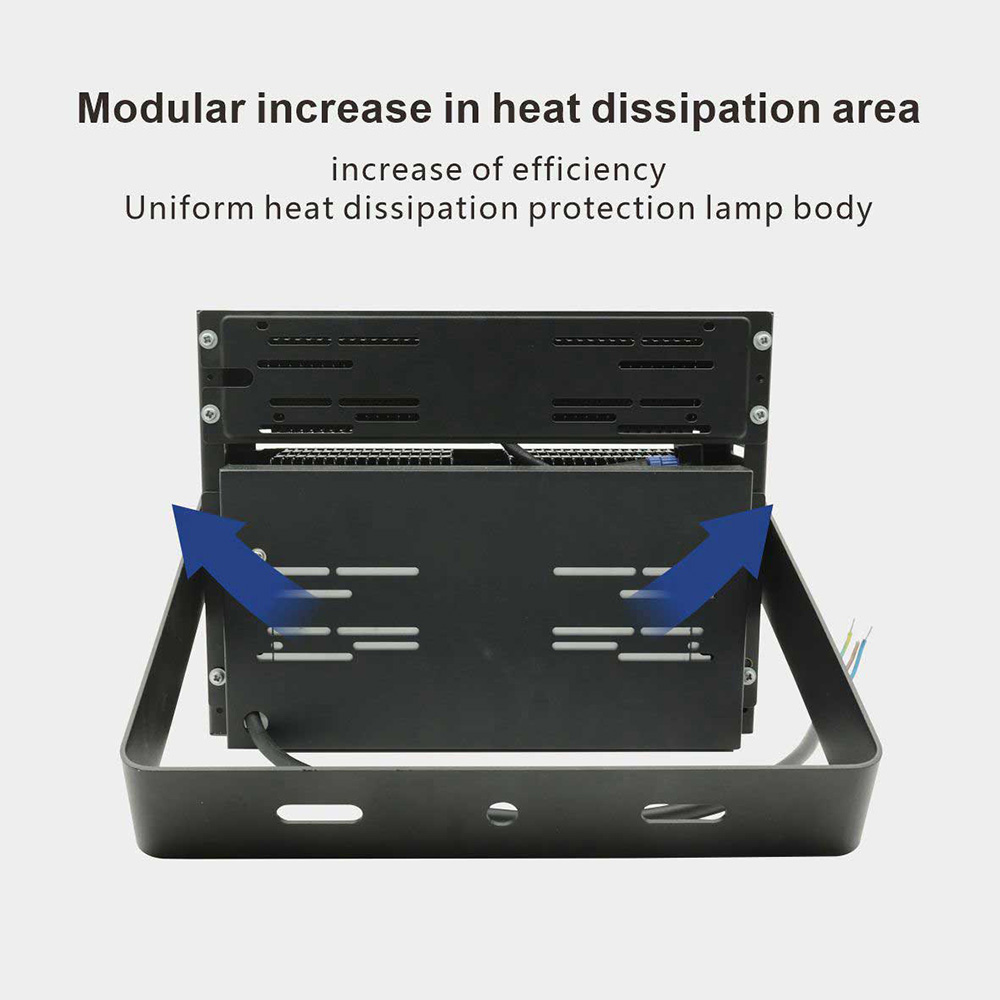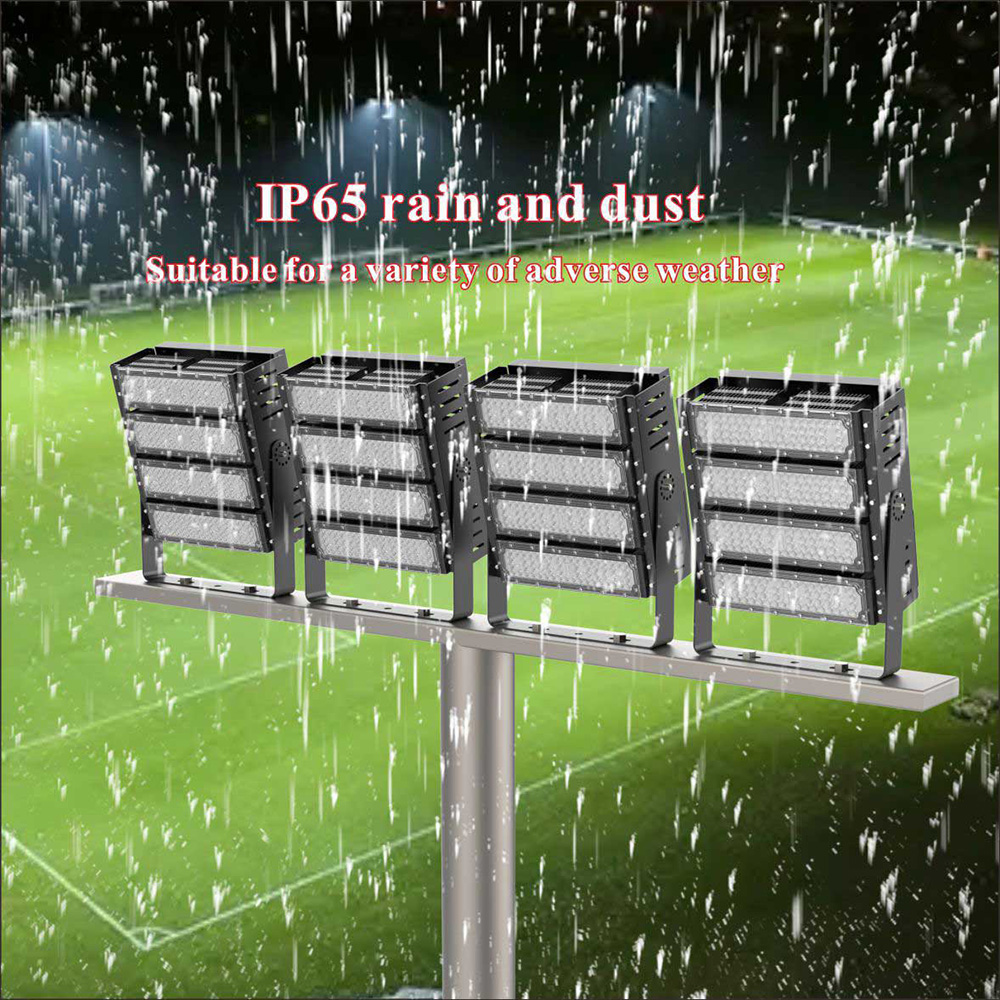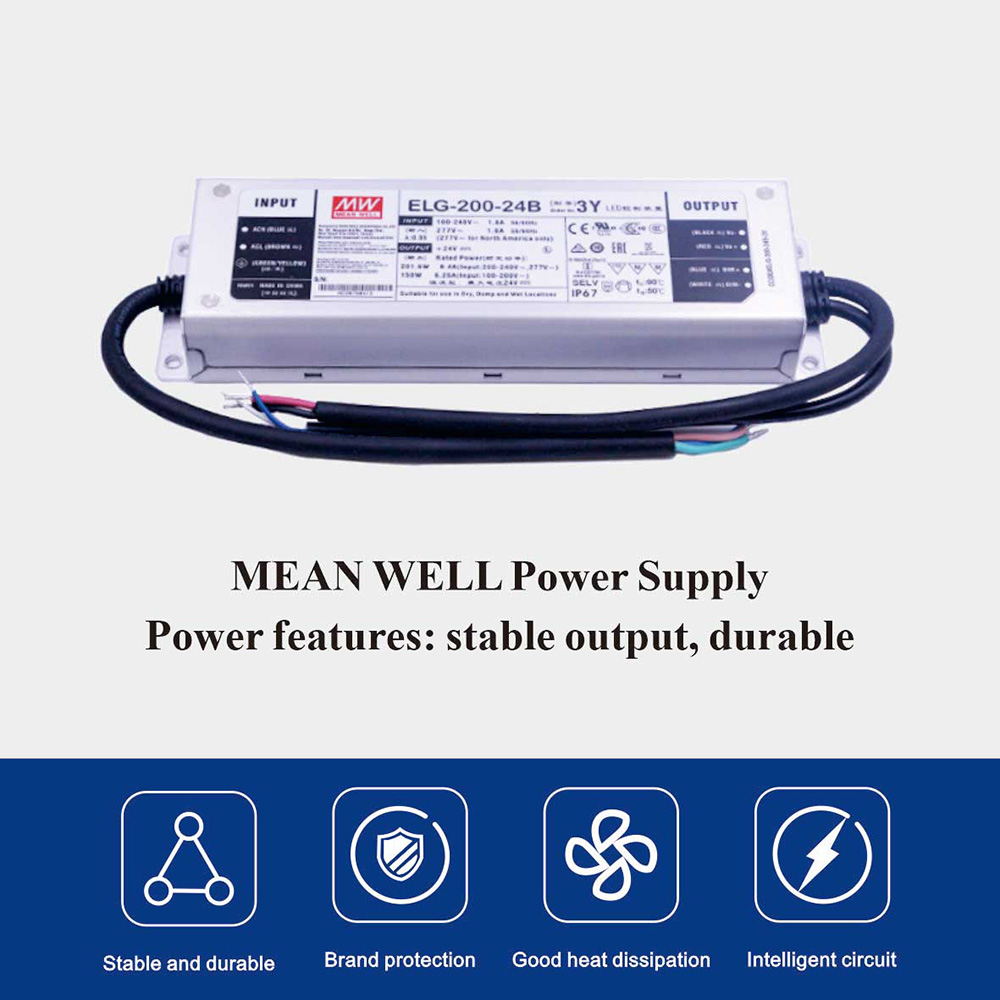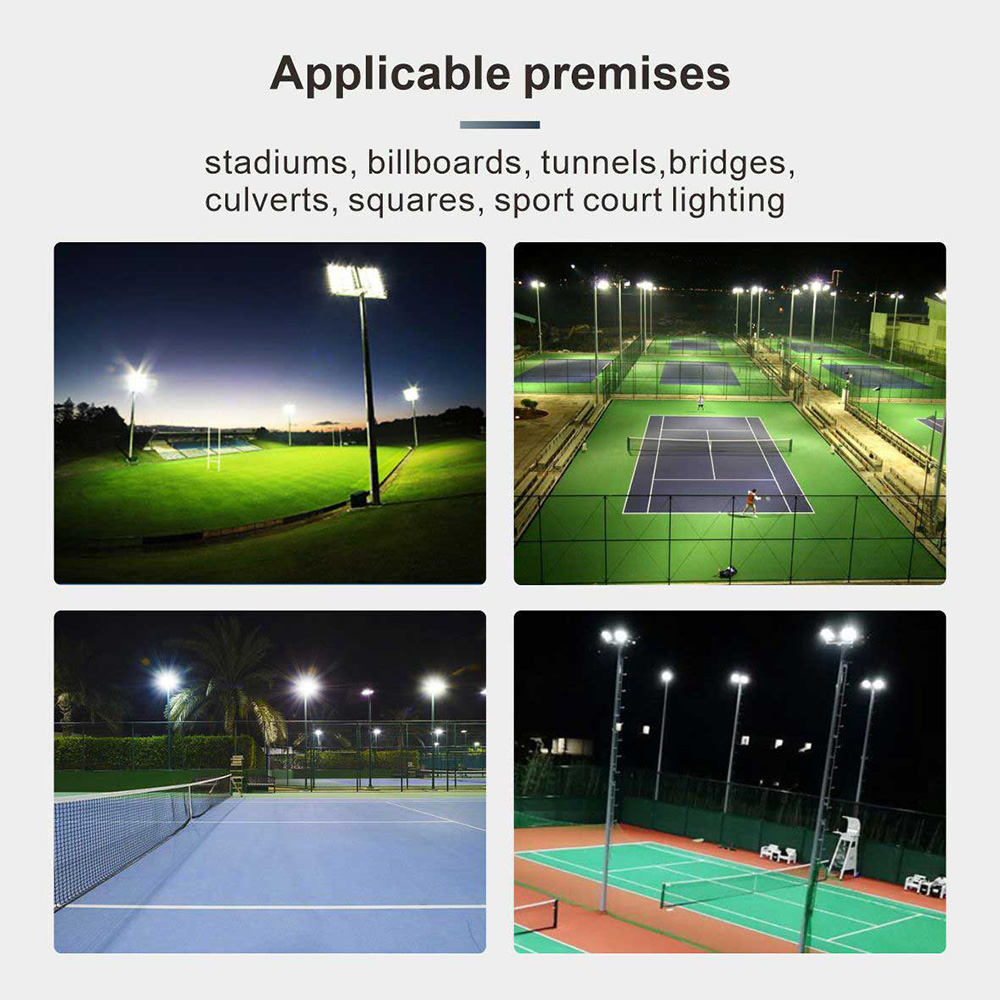 How to install Aglare 300W LED flood light?
The 300W LED Flood Light Beam Angle Adjustable Portable Module operates simply and is simple to install. It only needs to be connected to a power source, then the beam angle may be changed to meet your illumination needs. You may easily utilize it in a variety of outdoor settings because to its portable design.
※Please read the instructions carefully before use:
1. If any wire is damaged, it should be replaced by a qualified professional to avoid danger.
2. Please cut off the input power when the lamp works abnormally
3. Please take lightning protection measures and ensure that the input voltage is stable
4. Please place the lamps in a dry, ventilated and clean environment, and clean and maintain them regularl
5. There is high voltage inside the lamp, please do not disassemble it by yourself to avoid electric shock
Frequently Asked Questions (FAQ):
Q: Can this flood light be used for other applications besides tunnel and stadium lighting?
A: Yes, while it is primarily designed for tunnel and stadium lighting, it can also be used for other outdoor lighting needs, such as parking lots, landscapes, and building facades.
Q: Is this flood light suitable for outdoor use?
A: Yes, the IP65 rating ensures this flood light is suitable for outdoor use. It is built to withstand various weather conditions and provide dependable lighting.
Q: Can I change the colors of this floodlight?
A: Yes, we also provide RGB LED floodlight controllers that allow you to easily change colors and create dynamic lighting effects.