DC24V DMX512 Addressable RGBW 8pcs Pixel Point Light



Model No:

YJLED-022Z-S6RGB2W-30C

Lamp power:

1.64W

LED type:

3535 SMD

Control mode:

Controller control change

Light source color

6RGB+2W

LED chip brand:

Sanan/Epistar/Kri/Osram

Lighting angle:

120°-160°

Warranty:

1 Year

Working Temperature:

-30℃-60℃

IP rating:

IP68
Product Features:
High-quality LEDs: The DC24V DMX512 Addressable RGBW 8pcs Pixel Point Light is equipped with RGB/RGBW 3535 SMD LEDs, providing brilliant illumination with a transparent cover and a wide 120°-160° degree angle.
DMX512 Control: This pixel point light is designed to work with the standard DMX512 control protocol, allowing for seamless integration into your existing lighting system or setup.
Safe and Energy Saving: With its low voltage supply of DC24, this pixel point light is not only safe to use but also energy-efficient, reducing electricity consumption and saving you money on your energy bills.
Long Lifespan: The pixel point light is built to last with a long lifespan, ensuring reliable performance and durability for extended periods of use.
Superior Waterproof Performance: Crafted with all potting glue, this pixel point light has excellent waterproof performance with an IP68 rating, making it suitable for various outdoor applications.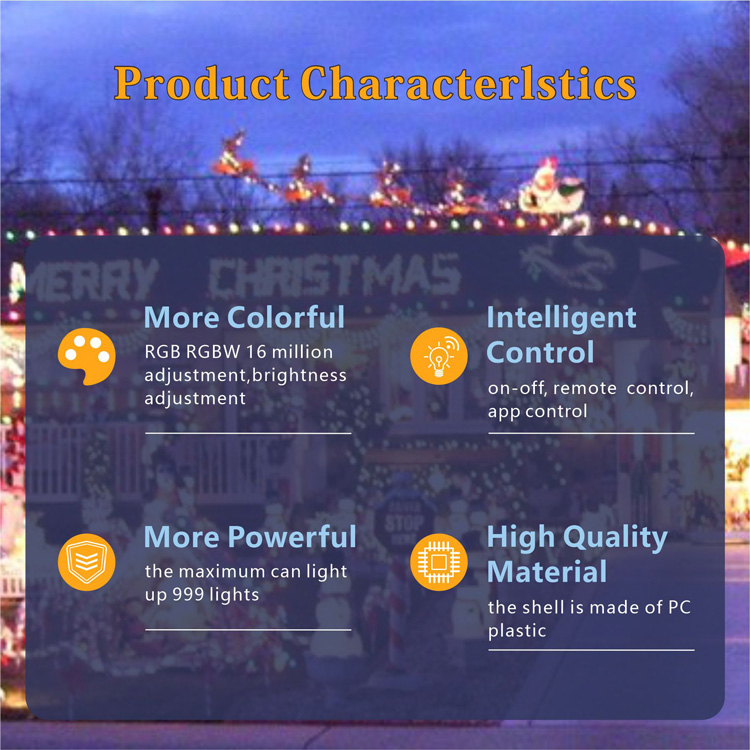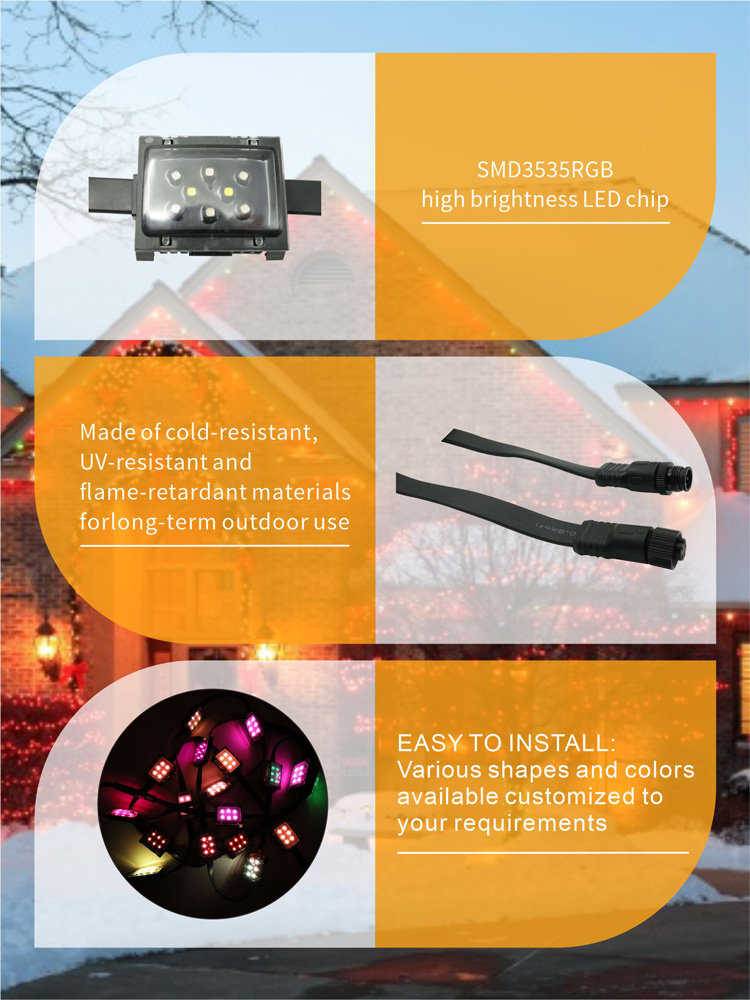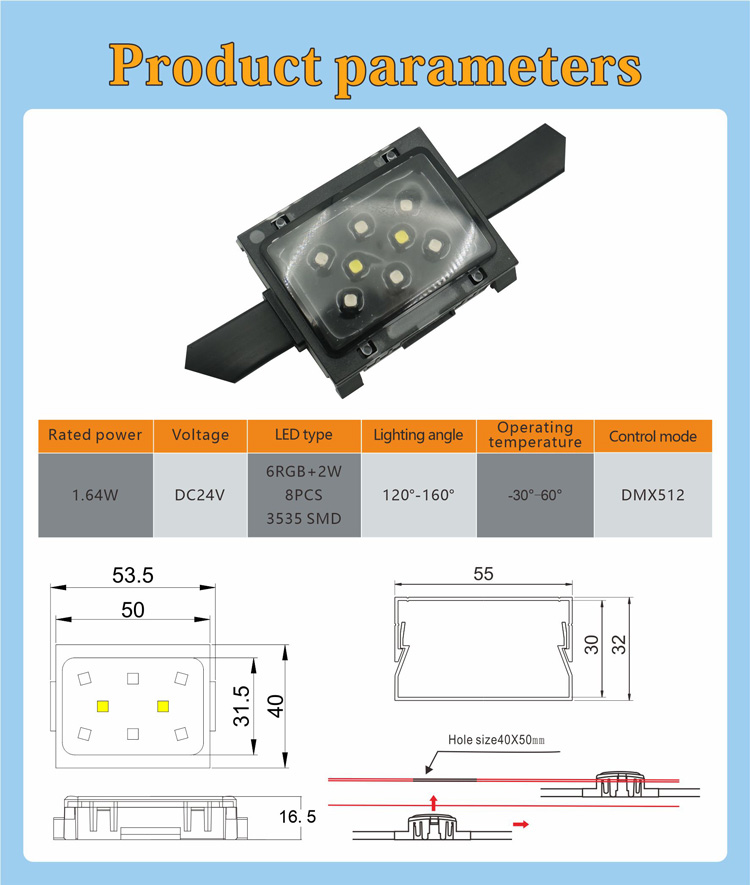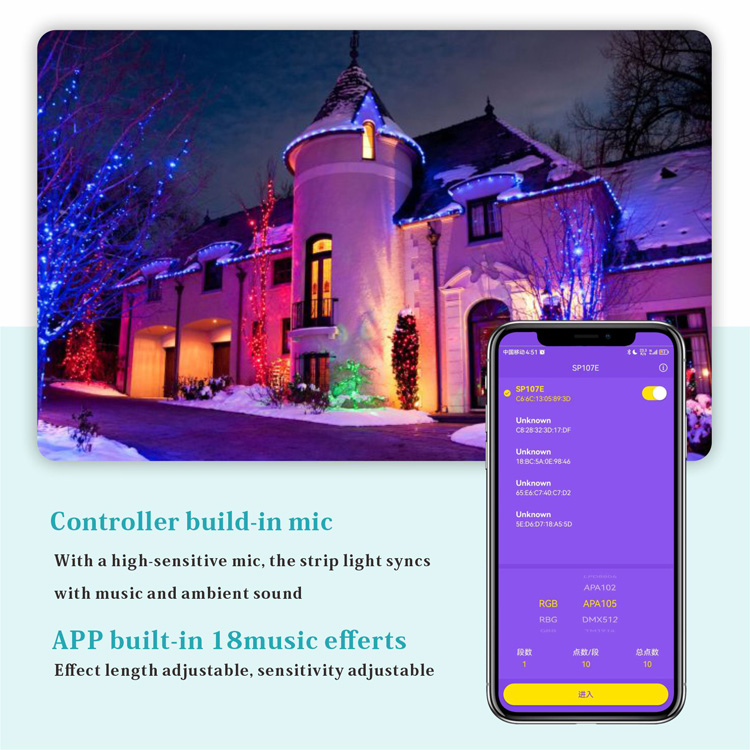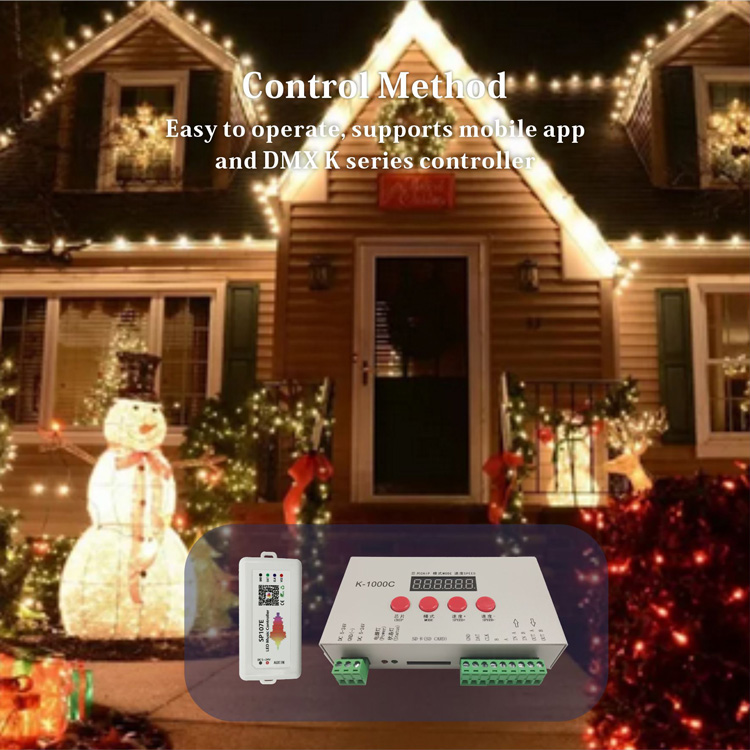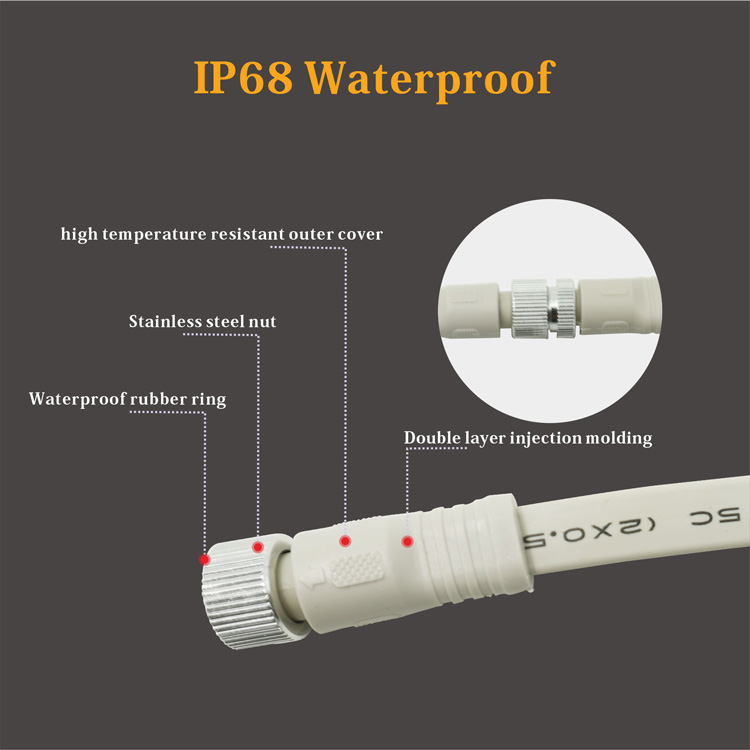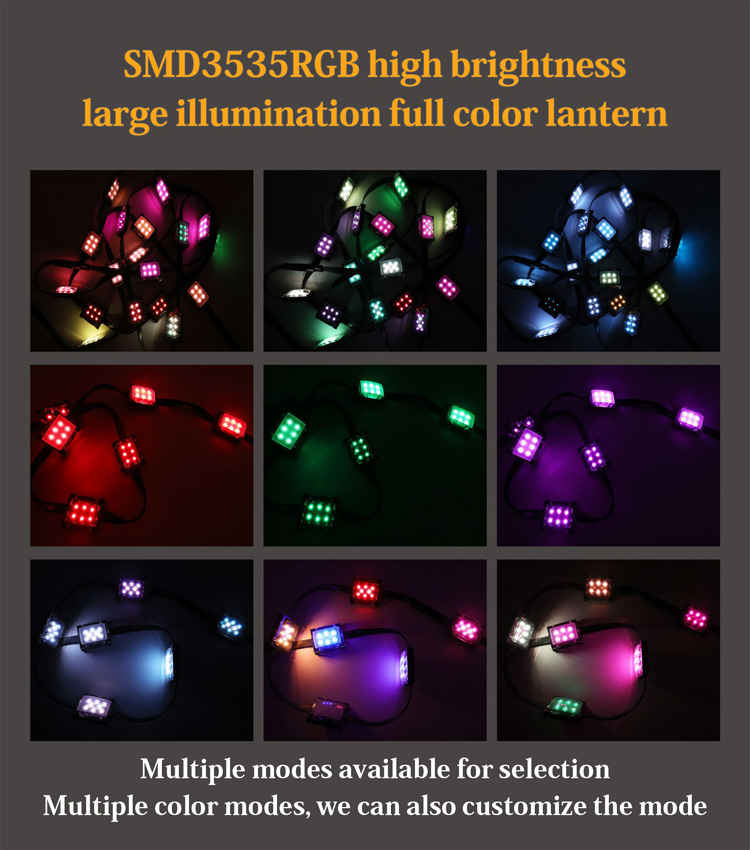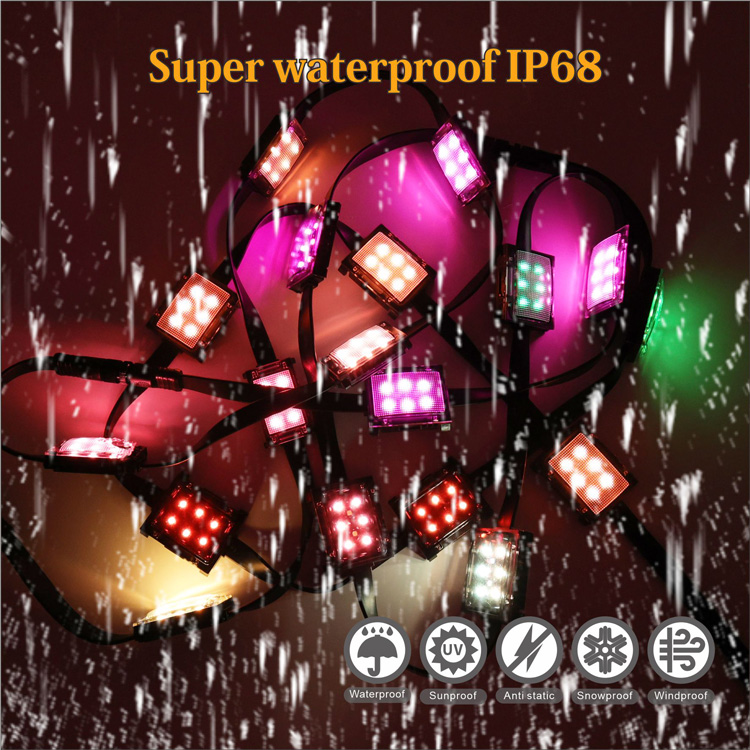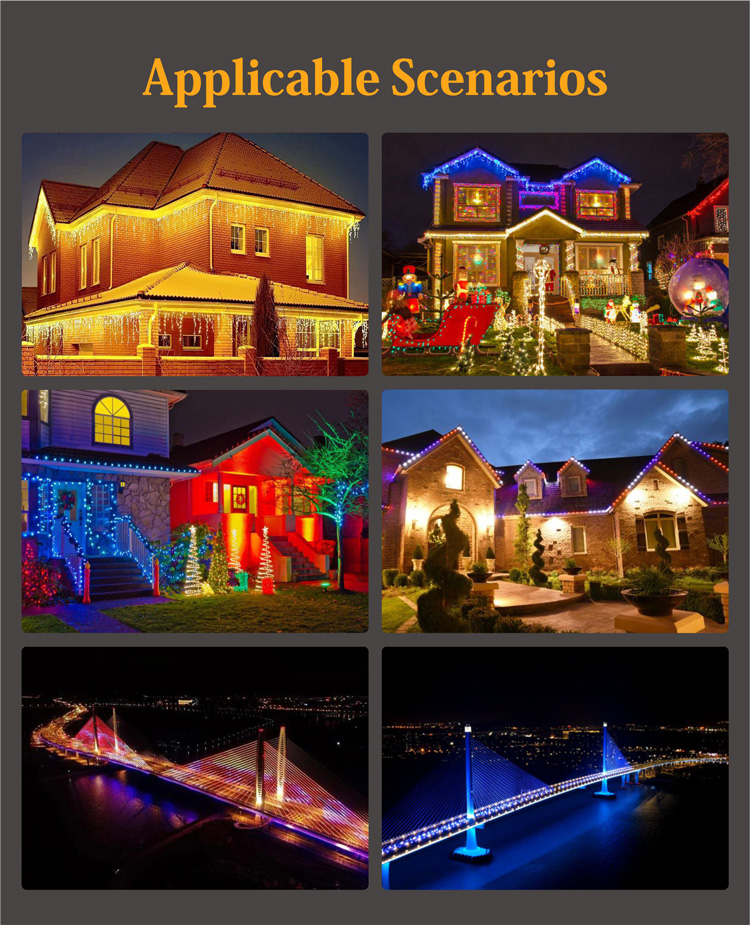 Product Applications:
LED Lighting for led channel letter,led sign
LED decorative lighting for wall and outline of the building,Bridge Decoration,Amusement Park Decoration,Shopping Mall Decorarion
LED decorative lighting, Christamas Home Decoration, Stage Decoration,Casino Decoration,Cruises Decoration
Description:
Aglare Lighting is a leading enterprise specializing in the research, development, manufacturing, and marketing of LED pixel point light sources, LED components, LED drivers, and LED outdoor decorative lighting. With over 10 years of experience in the industry, we are committed to providing high-quality products and excellent customer service. We offer a wide range of LED pixel lights and can even design customized solutions to meet your specific requirements. Choose Aglare Lighting for all your outdoor decorative lighting needs.
How It Works:
The DC24V DMX512 Addressable RGBW 8pcs Pixel Point Light is designed to be easily integrated into your lighting system or setup. Simply connect it to a compatible DMX512 controller and power it with DC24V voltage supply. The high-quality LEDs, along with the transparent cover, provide impressive illumination with a wide angle of coverage. With its superior waterproof performance, this pixel point light can be used for various outdoor applications.
FAQ:
Q: What are the applications of this pixel point light? A: This pixel point light is ideal for LED lighting in channel letters, signs, as well as decorative lighting for building outlines, bridges, amusement parks, shopping malls, and more.
Q: Does this product come with a warranty? A: Yes, our DC24V DMX512 Addressable RGBW 8pcs Pixel Point Light comes with a warranty to ensure customer satisfaction and product reliability.
Q: Can this pixel point light be controlled remotely? A: Yes, by using a compatible DMX512 controller, you can easily control and program this pixel point light remotely according to your desired lighting effects.