E14 Amusement Led Bulb Single Color SMD 2835 E14 Pixel Led Lamp Bulbs For Amusement
Product Parameters

Model No

:

YJLED-078-SV21W
Power

:

1.2-1.65W
BASE:
e14
Voltage:
AC 24V//60V/120V/240V
Power Factor

:

0.9
Chip

:

SMD2835
CRI

:

75
Color

:

R/G/B/Y/W/WW/P
Beam Angle

:

240°
IP Degree:
IP65
Working Temperature

:

-25℃-45℃
LED quantity

:

21pcs





Product Description:
High quality Aglare LED amusement LED bulbs, perfect for all your ferris wheel ride, carousel, and other amusement ride lighting needs. Our bulbs have been used in projects of all shapes and sizes, providing quality lighting solutions to the entertainment industry. With the LED ferris wheel e10 e14 amusement LED lamp fairground rides bulbs, e14, e10, ac24v ac60v ac110v ac220v, LED carousel lamp,ferris wheel LED bulb,carnival light bulbs, LED turbo lamp, and amusement rides LED cabochon lamps, we have the perfect lighting options for your next project.
Product Features:
High-quality LED bulbs for ferris wheel rides and other amusement rides
Variety of LED bulb options available, including e10 and e14 fittings
Available in AC24V, AC60V, AC110V, and AC220V
Energy efficient and long-lasting
Perfect for creating captivating and colorful lighting displays
Specifications
Model: YJLED-078-SV21W
Fitting: E14
Voltage: AC24V, AC60V, AC120V, AC240V
Lifespan: Up to 50,000 hours
Certification: CE, RoHS
How do you use Aglare LED E14 amusement LED bulbs?
Our amusement LED bulbs are easy to install and use. Simply choose the fitting and voltage that best suits your needs, and screw the bulb into place. The LED technology ensures energy efficiency and a long lifespan, reducing the need for frequent bulb changes. Use the bulbs to create captivating lighting displays and enhance the overall entertainment experience.
Applications:
E14 Amusement Led Bulb Single Color SMD 2835 are widely applied in amusement equipments in theme parks, such as Ferris Wheels, Roller Coasters, Carousels, Merry-go-rounds, Wheel Rides, Tower Rides, Flume Rides and Water Rides.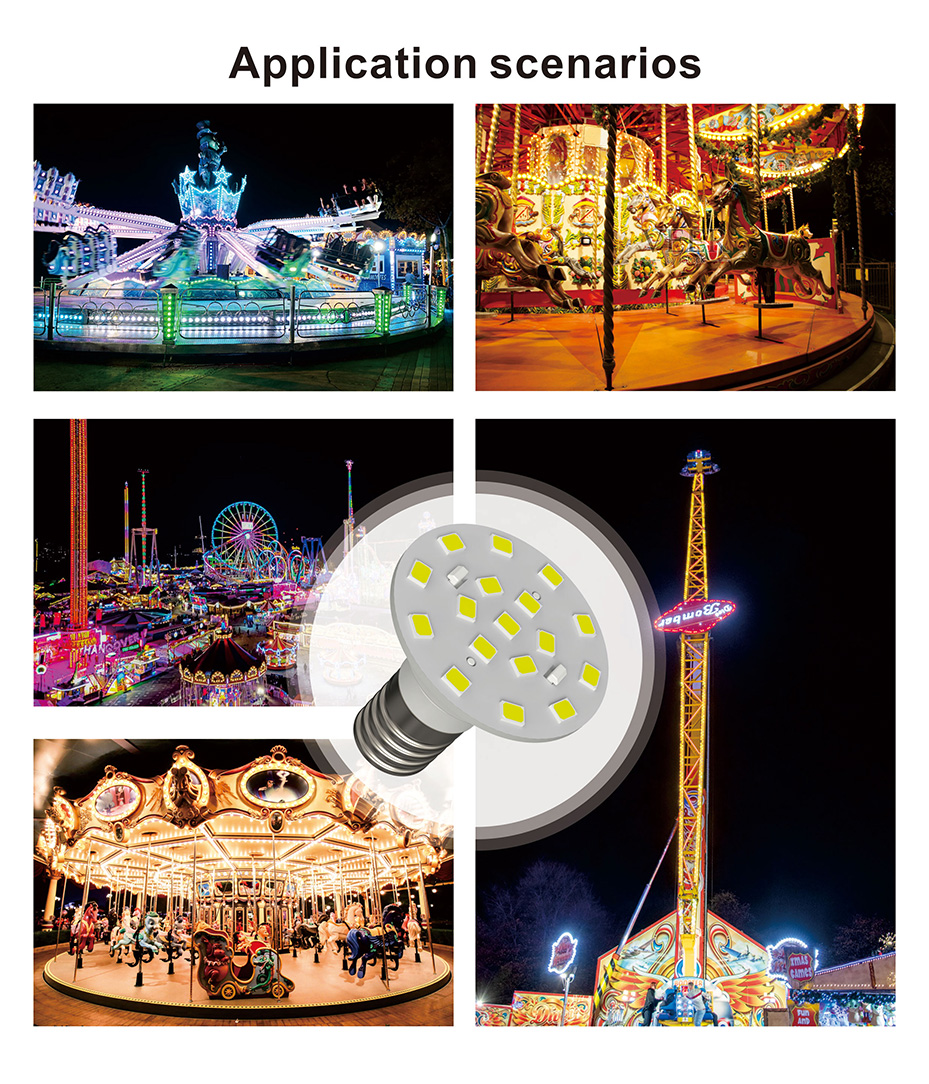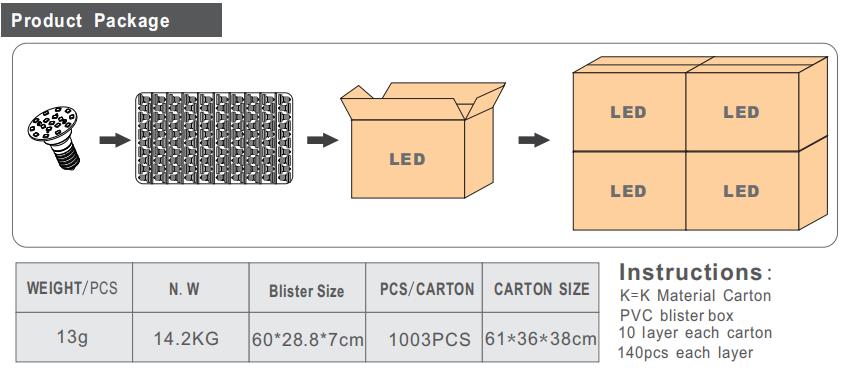 Caution
Please read the specification before used:
working temperature range -25°C-45°C
working voltage range less than +_10
Please turn off the power before installation
FAQ :
Q1: Can these fairground led bulbs be used in outdoor settings? A: Yes, the amusement LED bulbs are suitable for use in both indoor and outdoor settings.
Q2: Are these bulbs energy efficient? A: Yes, the LED technology used in our bulbs makes them highly energy efficient and long-lasting.
Q3: What fitting options are available? A: We offer both e10 and e14 fitting options, so you can choose the option that best suits your needs.
Q4: Can these bulbs be used in ferris wheel rides? A: Absolutely! Our amusement LED bulbs are perfect for use in ferris wheel rides, as well as other amusement rides.
Get in touch with Aglare LED today to learn more about how we can help enhance your next amusement ride lighting project.