Color Changing Led Flood Lights IP65 Waterproof Outdoor 400W RGB Flood Lights with Remote Control for amusement parks,playground,stage atmosphere, night scene lighting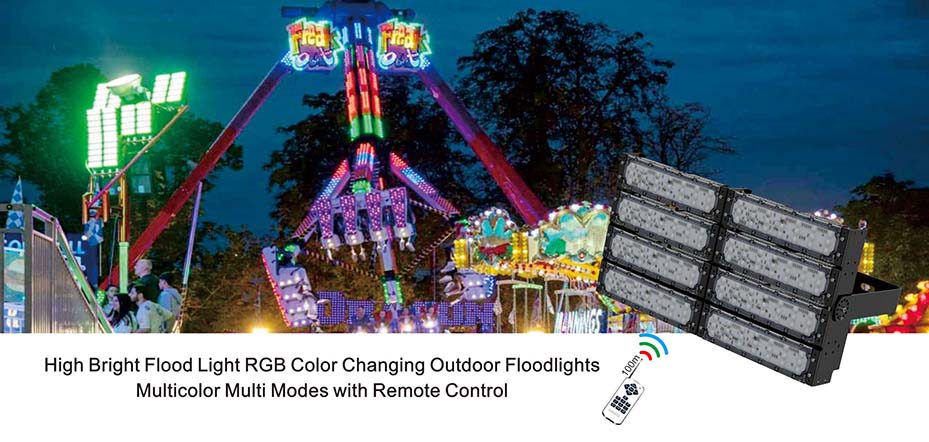 Product Parameters

Model No:

AT446F-M400RGB

Power:

400W

LED type:

168pcs 3W RGB

Input Voltage:

AC100-277V

Emitting Color:

RGB

Working Temperature:

﹣20℃-50℃

Accessories:

waterproof cable / u-shape bracket / remote control / screws

CRI:

75

Beam Angle:

60°

Weight:

10.6KG


Defend grade:

IP65

Warranty :

2Years
Features of our 400w rgb led flood light include:
1.This 400W RGB Led flood light has an integrated design to maximize heat dissipation effectiveness.
2.Our modular rgb led flood light employs a detachable, independent module design that is simple to replace and has reduced after-sales costs;
3.Colors Changing
You can select color and control brightness as desired with the remote Control.(Single color fixed, single color flash, RGB gradual change, RGB flash change)
RGB Flood Lights Dimmable colors 4 modes
Flash and Strobe Modes: Both modes provide you flashing lights, among which the Flash mode change colors every 1 second and the Strobe mode change colors every 3 seconds, offering you fantastic lights with different atmosphere.
4.Our remote flood light: The RGB flood light is a full-color LED lamp that can be switched between modes and luminous colors using a wireless remote control. All of the lights within the signal receiving range can maintain the same change.The remote control range exceeds 200 meters.
If you buy several Aglare Led RGB Flood Light in different wattage, you are allowed to control them with one remote, and each one comes with a remote so you will end up having a few extra ones as standby.
5. IP65 Waterproof.The luminaire has an IP65 rating, which means you're also electrically safe in the wet outdoors. Multi-weather resistant, ensuring reliable performance even in harsh weather conditions. Ideal for outdoor lighting use.
6.Our RGB LED Projector Flood Light is built to last with a waterproof construction, high heat dissipation, and sturdy aluminum chassis, so you know you can rely on it for your regular outdoor lighting needs.
We're professional rgb led flood light suppliers and manufacturers in China, specialized in providing high quality customized products. We warmly welcome you to buy or wholesale bulk color changing led flood lights from our factory.Wholesale rgb flood lighting.
Product Description:
Colorful led decorate your yard building in festival/Christmas. Suitable for different applications such as sign illumination, for up-lighting, to accent trees, signs/billboards, building interiors/exteriors, and large objects such as building murals, statues, aquarium reef coral tanks.
Use this powerful 400 watt RGB flood light for stage lighting, LED city color fairground illumination, carnival lighting, etc.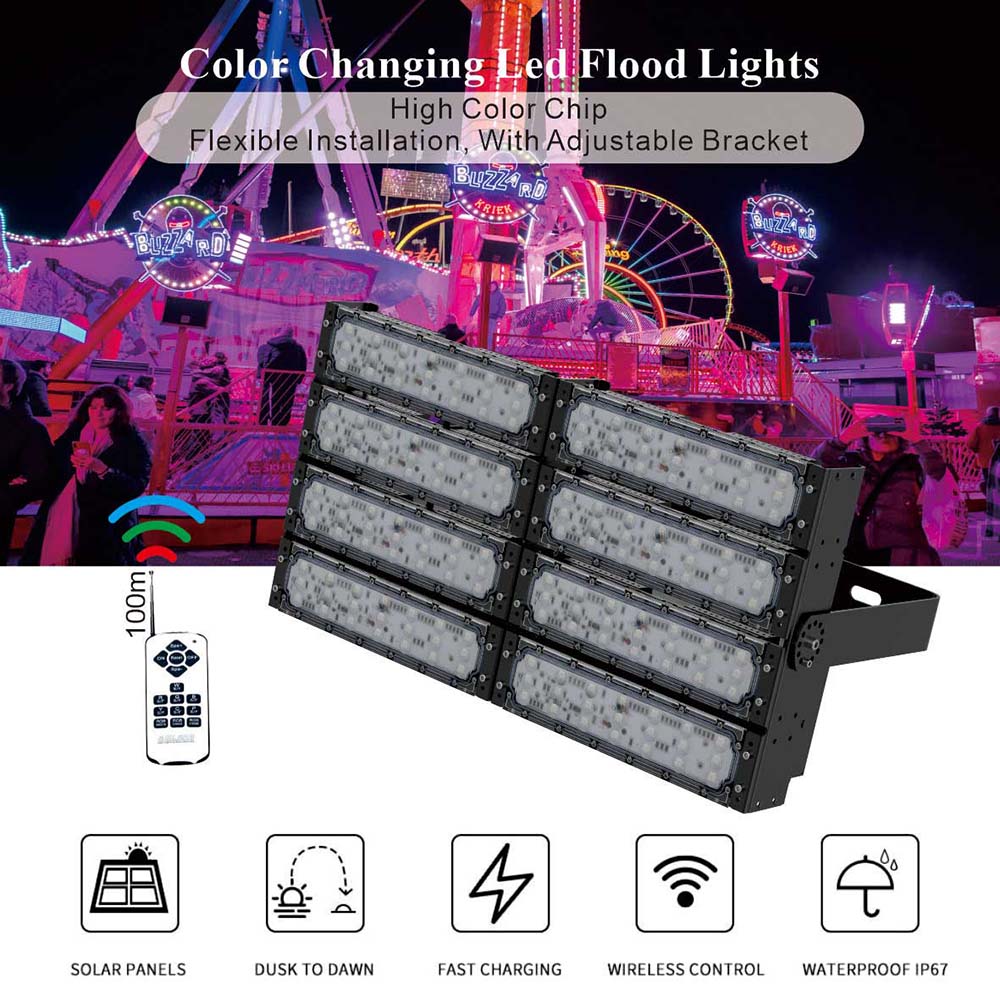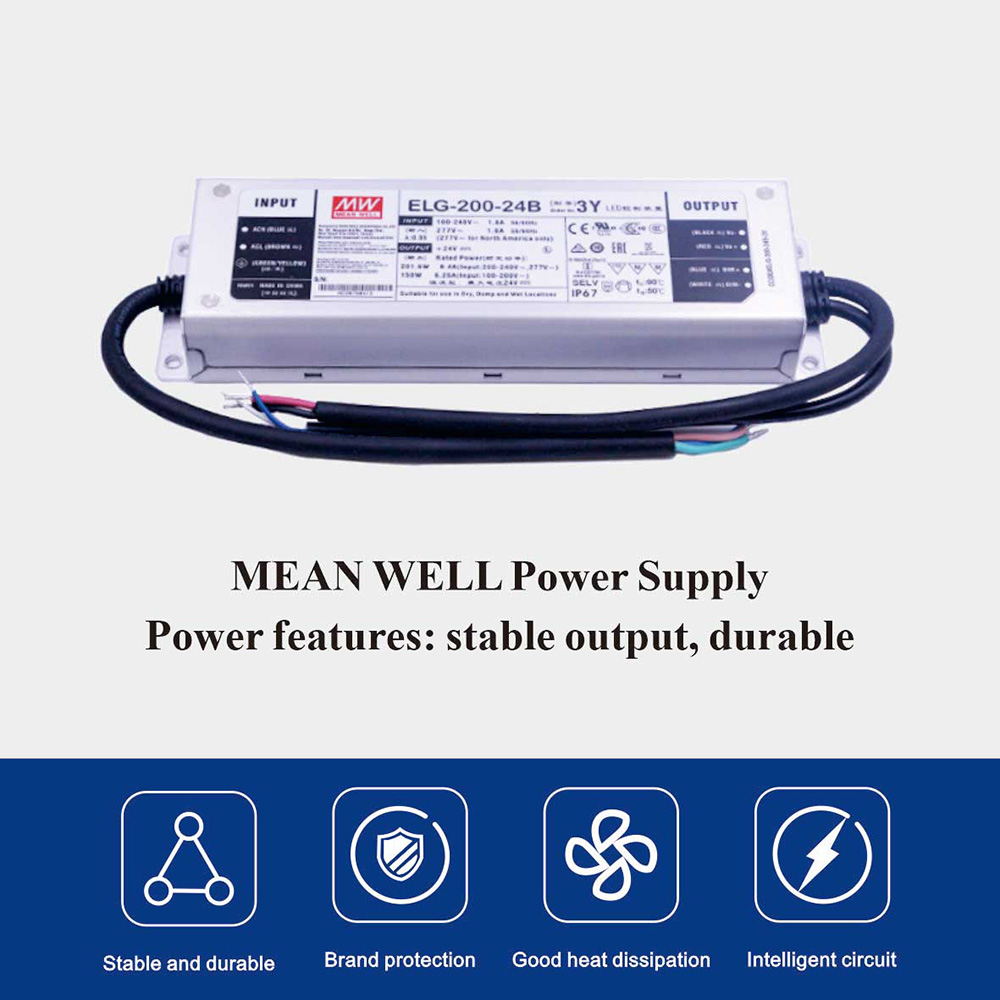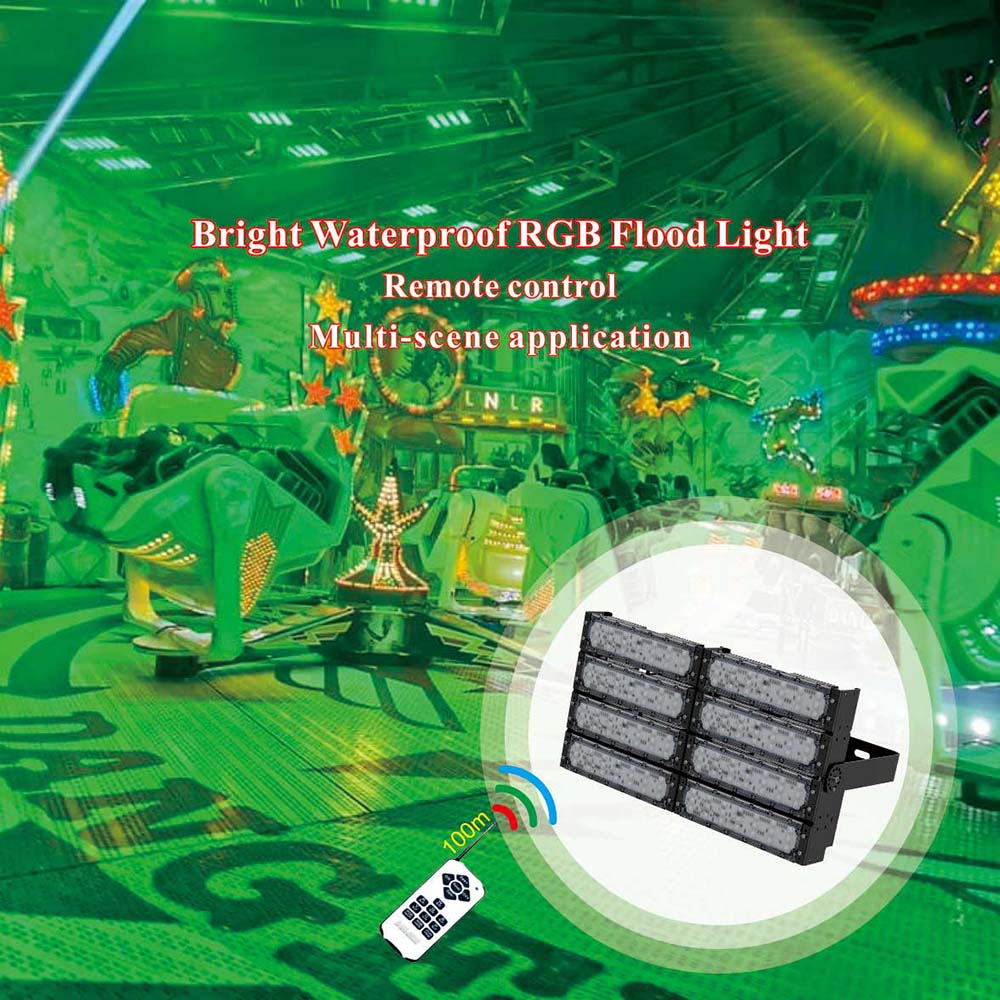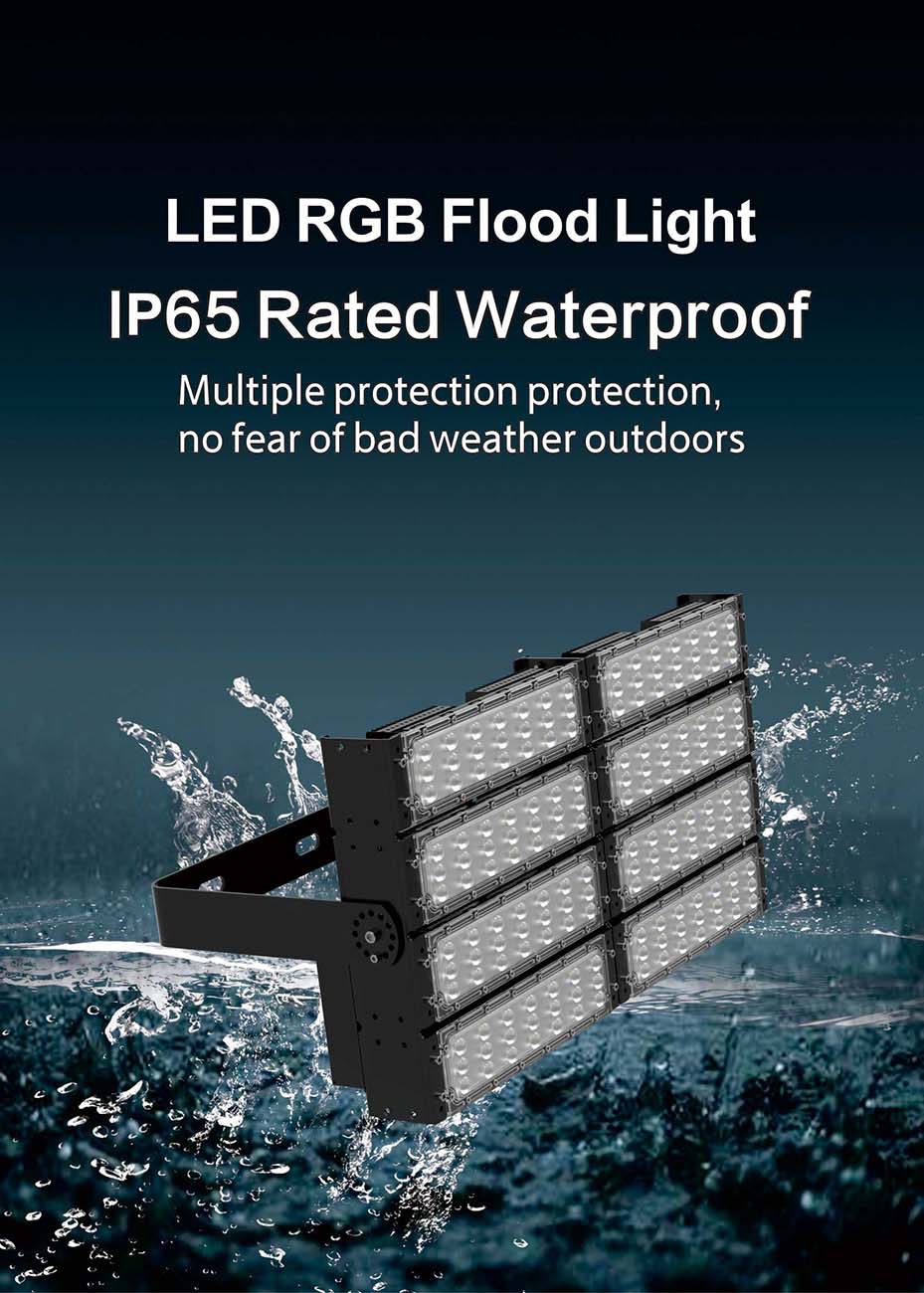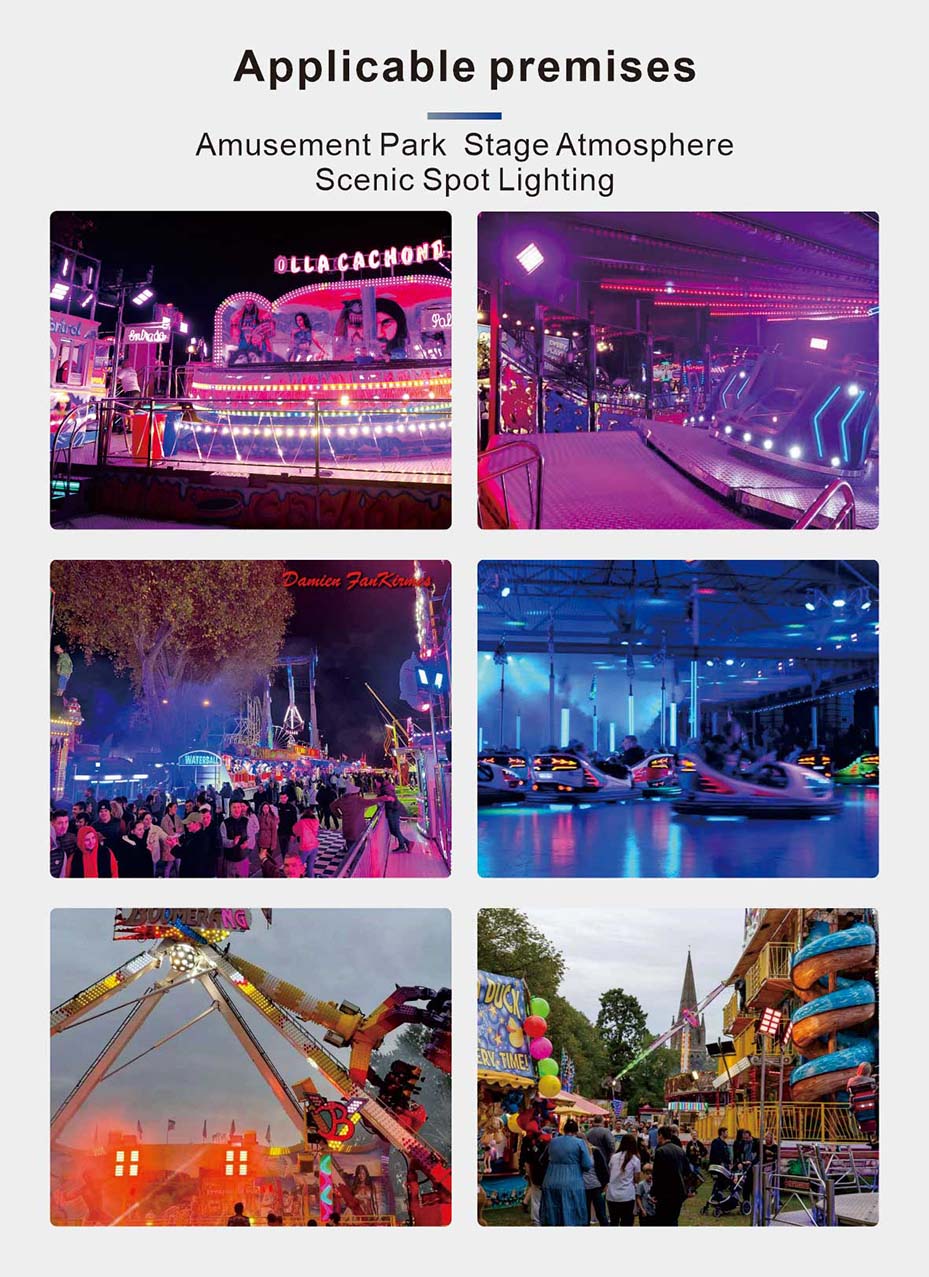 FAQ :
Q1:How do you install outdoor RGB LED flood lights?
Use Aglare LED RGB flood light are portable and easy to install, so they're perfect for setting up and moving around at your next function.you can use the remote control to change lighting color and mode for RGB floodlight.can generate multiple color changing effects. Such as Flash, Strobe, Jumping, Fade, Smooth, etc. If working with a DMX controller, it can generate more complicated effects.We can also create waterproof and weatherproof lighting, which is perfect for outdoor events.For Amusement Parks,Stage,Decorating Party,Garden,Outdoor Night Scene Lighting and Led City Color Stage Lighting.
Q2:What is the best brand of RGB Flood Lights Outdoor?
Aglare LED RGB Flood light Supplier owns high-quality products, IP65 Waterproof Outdoor Decor Light Color Changing LED Flood Light50W/100W/150W/200W/250W/300W/400W/500W with Remote Control, with Adjustable Lighting Angle;
Q3:Why choose Aglare RGB Flood Light Outdoor?
Our solution is based on high color chips, LED flood light rgb color changing outdoor flood lights multi color multi modes with remote control
Our led rgb flood lights multi color is built to last, with durable materials and a waterproof design that ensures reliable performance even in challenging weather conditions.
Q4.How long is the delivery time of RGB color led flood light?
a.usually we had meterial in stock , regular order delivery time 3--7 days after the order (PI) paid.
b.Custom products 8--15 days (Custom PCB)
Q5. How do i know your company realible ?
a. this company verified by Alibaba group
b. We had famous customer who distributing our products world wide (can be introduce)
c. contact a with our salesman for provide a cooperated customer's contact information who close to your city or country
d. use Facebook and WhatsApp video chat with our salesman to show you our factory,office etc...
Q6. How much tax should i pay for custom when we buy goods from you ?
a.Different country had different import policy, you need to figure out with Custom
b.we don't have a exact answer about this, but most of country 25% on the invoice value.
Q7. Can you design a animation before we do business ?
We have a animation and program designer in company , even if we dont had business before we will be happy to do a animation design or program file for you and it will be free.it's a part of business to help someone built somethin